Multiple Credit Card Fraud Charges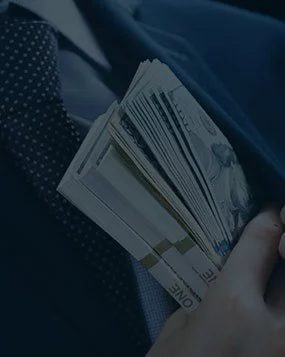 A lawful permanent resident was charged with multiple counts of credit card fraud. The charges stemmed from a motor vehicle stop of him by state police based initially on a traffic violation. The trooper then proceeded to search the motor vehicle operated by the man based on suspicion of potential narcotics solely on the observation of air fresheners hanging from the vehicle's rearview mirror. While searching the vehicle, the trooper damaged the dashboard in order to look behind the paneling and discovered concealed within a large quantity of credit cards that appeared to be fraudulently created. The cards had similar names and card numbers on them. Based on this discovery, the man was arrested and charged with manufacturing and possessing false credit cards. The man retained Attorney John L. Calcagni III to defend him in this action. Attorney Calcagni responded by first filing a motion to suppress, which attacked the search and seizure of the automobile. He also obtained and produced evidence that the vehicle driven by the man was registered to and owned by a third party who had a long criminal history of credit card fraud charges and most importantly, who was currently incarcerated on such charges in a neighboring state. He also employed a private investigator to document and photograph the damage inflicted by police on the car during the course of the search. The troopers broke plastic paneling that formed the dash board wherein the cards were concealed. Attorney Calcagni used this information to put forth the argument that his client had no knowledge of or involvement with the fraudulent cards.
Armed with this argument, a valid motion to suppress and the mitigating information that his client was a resident alien who could not admit guilt to any of the felony charges, Attorney Calcagni successfully persuaded the State to amend or reduce the man's charge from felonies to a single misdemeanor count of obstructing a police officer in the execution of his duties. This was an immigration friendly offense to which pleading guilty or accepting responsibility would not negatively impact the man's immigration status or ultimately his U.S. Citizenship application. Attorney Calcagni further negotiated with prosecutors that in exchange for the man's nolo plea to the amended charge, the matter would be filed for a period of one year. Providing the man is not charged with a new offense during this time period, he will be eligible to have it expunged it from his record and then proceed forward with his citizenship application.