Motion to Suppress 500 Grams of Cocaine: Granted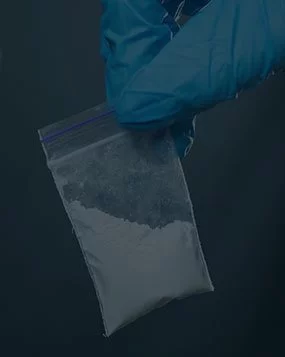 A Massachusetts State Police Trooper performing routine checks of a highway rest area noticed an occupied vehicle with an expired registration. The trooper approached the vehicle to speak the driver. He noticed a black object in the center console that appeared to be a stun gun. The trooper immediately removed the man from the vehicle and secured him in the back of his police cruiser. The trooper then searched the man's vehicle where he located two, heavy safes in the cargo area of the sports utility vehicle.
The man claimed the safes contained jewelry and refused to open them. Accordingly, the trooper arrested the man, had his vehicle towed and transported the safes back to the barracks. Troopers then used a K9 narcotics detection dog to sniff the safes. The dog alerted to the presence of drugs. Troopers then obtained a warrant to search the safes and forced them open. Inside they discovered 500 grams of cocaine and large amount of cash. This led to the man's arrest and indictment in Bristol County Superior Court for cocaine trafficking. The man retained Massachusetts Criminal Defense Lawyer, John L. Calcagni III, to defend him in this matter.
Attorney Calcagni developed a strategy that called for the, filing a motion, to suppress in the case. The motion attacked the lawfulness of the police conduct of ordering the man to exit his vehicle and the warrantless search of his car. Following an evidentiary hearing on this issue, the Court granted Attorney Calcagni's motion and ordered that all drugs and money discovered in the safe be suppressed as evidence.