Motion to Suppress 50 Pounds of Marijuana: Granted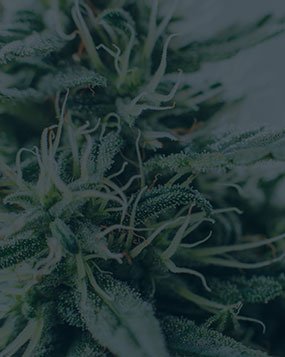 Rhode Island State Police performed a traffic stop of a vehicle with a New York registration that was speeding. Police approached the licensed operator who was driving the rental vehicle. After some questioning unrelated to the purpose of this traffic stop, police confirmed the man's license was active, rental agreement was legitimate and that he had no active warrants for his arrest. Police then prepared a speeding citation for the motorist.
Rather than issue it to him through the car window and allow him to be on his way, police ordered the man out of the car to explain to him the citation in person. After nearly 30 minutes on the roadside and repeated questioning unrelated to his speeding, police asked the man for consent to search the car. He provided them with consent both verbally and in writing. Police then proceeded to search inside the car and trunk where they discovered approximately 50 pounds of marijuana separated into individual, one-pound, vacuum-sealed bags. Based on this discovery, State Police Troopers arrested the man. After initially being held without bail in RI District Court, the man was ultimately charged in RI Superior Court with the felony offense of Possession with Intent to Deliver Marijuana.
He retained Rhode Island Marijuana Defense Lawyer, John L. Calcagni III, the defend him in this matter. Attorney Calcagni's first order of business was to secure the man's release on bail. While preparing for a bail hearing, Attorney Calcagni and prosecutors struck a deal for the man's initial release onto home confinement. Within weeks, the defense further secured the man's release on surety bail. Next, Attorney Calcagni filed a motion to suppress alleging that police unlawfully delayed the man's otherwise routine traffic stop beyond constitutional limits, during which time they asked for and obtained his consent to search.
Prosecutors opposed this motion, but after a full evidentiary hearing, the State lost this battle. The Court ruled that police violated the motorist's rights by delaying him on the roadside for questions unrelated to the stop, opposed to promptly issuing him a citation and allowing him to leave the scene. The Court further concluded that ordering the man out of the car to "explain to him the citation" was pretextual conduct designed to prolong the stop further and to create an environment – at night, along the roadside, in the presence of two uniformed police troopers – that was more conducive in obtaining consent to search. Based on the Court's ruling, the drugs discovered in the man's trunk were suppressed from evidence.