Malicious Destruction of Property In Excess of $250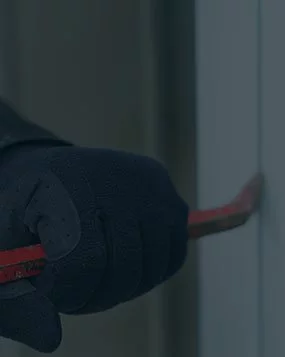 A recent college graduate and young professional was arrested and charged with malicious destruction of property in excess of $250. This is considered a felony offense under state law. The charge stemmed from the man's drunken behavior whereby he kicked and broke the glass door and display window of a street side beauty salon. The man was alone and clearly intoxicated at the time of his actions. He did not even have a recollection of what he did after becoming sober.
Notwithstanding, he was charged with this offense. The man was employed in the financial services industry. As part of his employment, he must have a clean record and background to maintain professional licenses required to sell securities and other financial instruments.
To defend him against this criminal charge and protect the integrity of his otherwise clean record, he hired Attorney John L. Calcagni III. Attorney Calcagni developed a strategy that included making contact with the salon owner for the purpose of inquiring about restitution. Once he made contact, Attorney Calcagni used the opportunity to educate the owner about his client's young age, recent college graduation, new career, alcohol-induced (opposed to malicious) behavior and the man's voluntary enrollment in alcohol counseling to ensure something like this never happens again.
Based on their discussion, Attorney Calcagni was successfully able to negotiate the owner's support of a dismissal in the man's case in exchange for the man's apology and full payment of restitution in the to repair the shop door and window. Attorney Calcagni then presented this information to the prosecutor and successfully negotiated a dismissal of this matter. Thereafter, he successfully petitioned the Court to seal information related to the man's case from the public record so as to preserve his professional licenses.