Johnston RI Drug Possession Case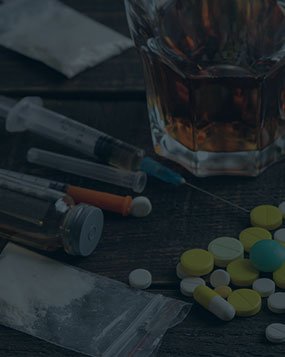 Criminal Charges:
Man arrested in Johnston RI and charged in the Providence County Rhode Island Superior Court (Providence County) for:
Possession with Intent to Deliver a Controlled Substance, in violation of R.I.G.L. §21-28-4.01(a)(4)(i)
Possession of a Controlled Substance, in violation R.I.G.L.§ 21-28-4.01(c)(2)(i)
DUI of Liquor – BAC Unknown, in violation of R.I.G.L. § 31-27-2(d)(1)(ii)
Case Overview:
Johnston Police responded to a Cumberland Farms for report of a motor vehicle accident. Once on scene, officers found a man unconscious and seated in the driver's seat of a vehicle with its engine running. His vehicle had run into the wall of a convenience store building. Police determined the man had suffered the adverse and almost fatal effects of a drug overdose. Officers administered three (3) Narcan doses to the man and caused him to be transported to the hospital by emergency rescue workers for further treatment. Police then conducted an inventory search of the man's vehicle which resulted in the seizure of various types and quantities of narcotics. The narcotics included thousands of pills believed to be counterfeit prescription medication manufactured with fentanyl. Police then charged the man with five counts of Possession with Intent to Deliver a Controlled Substance, one count of Possessing a Controlled Substance, and DUI of Liquor – BAC Unknown. He retained Rhode Island Criminal Defense Attorney, John L. Calcagni III, to defend him in this matter.
Case Result: All Felony Drug Charges Dismissed, Suspended Sentence for DUI. 

Attorney Calcagni immediately reviewed the discovery and began to prepare the man's defense. He also participated in several communications with the State to resolve this case. Invoking the powers and protections of Rhode Island's Good Samaritan Overdose Protection Act, Attorney Calcagni persuaded the prosecutor to dismiss all the felony drug charges, leaving only the misdemeanor DUI. This charge was resolved with a one-year suspended sentence.