Investigation for Insurance Fraud: Closed and Dismissed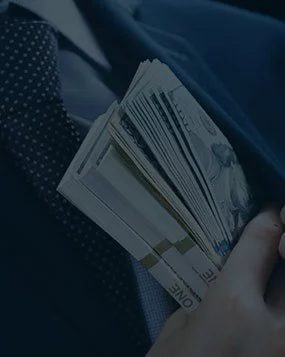 A man came under investigation by both law enforcement and his insurance carrier for possible fraud. While on vacation in Florida, the man rented a vehicle from a well-known rental agency. After several days, the vehicle was discovered to be abandoned and badly damaged. The man reported the car stolen to both police and his insurance company in order to file a claim. Subsequent police and insurance investigations did not yield evidence of forced entry to the vehicle or otherwise that it had been stolen.
Coincidentally, a vehicle matching the rental car's description was also involved in a number of hit and run accidents the evening before it was discovered abandoned by police. As the investigations continued, the heat was turned up on the man as police and his insurance carrier suspected that he filed both a fraudulent police reports and a fraudulent insurance claim for damage to the rental vehicle.
This prompted the man to retain Rhode Island Fraud Defense Attorney John L. Calcagni III. Attorney Calcagni, who is also licensed to practice law in Florida, made contact with the man's automobile insurance carrier. He also sent a notice of representation letter to Florida criminal investigators. Once involved, Attorney Calcagni cut off all contact between his client and both law enforcement and insurance company representatives.
Attorney Calcagni, acting on his client's behalf, then withdrew the insurance claim the man previously placed with his own carrier. Lastly, Attorney Calcagni privately negotiated with the rental car agency to settle a claim for the loss of its vehicle, which approached $20,000.00. Based upon this strategy, the man was successfully able to avoid any criminal charges, criminal liability or otherwise with his insurance carrier.