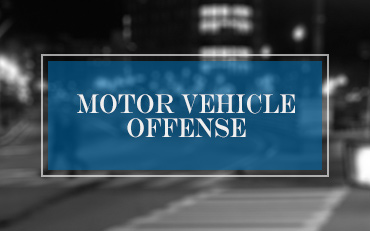 Criminal Charges:
Investigation for Motor Vehicle Accident Resulting in Death in Warwick, Rhode Island, at the Kent County Rhode Island Traffic Tribunal
Case Overview:
Rhode Island State Police responded to a fatal traffic accident between an 18-wheel tractor trailer truck and a small car.  The tractor trailer struck the car from behind, completely destroying the small vehicle and killing its sole occupant.  An investigation into the crash concluded that the decedent was parked in the breakdown lane and that the tractor trailer truck veered into this lane moments before the impact.  Because of the severity of this incident, the truck driver retained Rhode Island Criminal Defense Lawyer, John L. Calcagni III, to represent him throughout the course of the investigation.
 The process took several months, but fortunately, did not result in any criminal charges against the man.  He was, however, cited for various motor vehicle infractions in the Rhode Island Traffic Tribunal.  Attorney Calcagni negotiated for a disposition of these infractions, and payment of the fines in a manner that did not jeopardize the man's Commercial Driver's License (CDL) or his continued employment as a tractor trailer truck driver.
Case Result:
No Criminal Charges. 
If you or a loved one have been involved in an accident and and need an experienced motor vehicle defense attorney to defend your case, contact John L. Calcagni, III today at (401) 351-5100