Investigation for Conspiracy and Rape by Force Closed Without Prosecution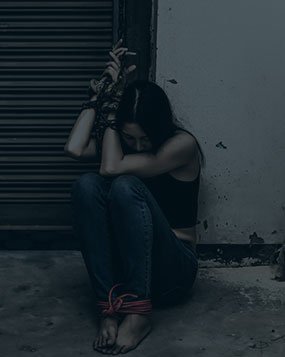 Two roommates, a male and a female, were investigated by Mansfield Police for allegations of rape and conspiracy to commit rape.  The male was involved sexually with a woman who he had previously met online.   When the relationship soured, he became romantically involved with his female roommate.
Over time, the online girl regained interest in the man and sought to rekindle the relationship.   When she learned of his new flame, she agreed to engage in three-way sexual relations to include bondage and sadomasochism.  The three had an overnight sleepover that involved sexual intercourse and related three-way sexual activity.
The next day, the online girl had second thoughts, albeit too late, and cried rape to police.  This sparked the rape and conspiracy investigation by police.   After making her claims, the online girl sent repeated text messages to both the male and female roommates, which evidenced her jealousy of their relationship and regret over agreeing to participate in three-way sex with them.
The roommates both retained Massachusetts Sex Crime Defense Lawyer, John L. Calcagni III, to defend them against these false allegations and to guide them through the investigative process.   Attorney Calcagni fashioned a strategy that involved his clients' cooperation with police and participation in the investigation.  This also included turning over to authorities the text messages received from the online girl.  Based on this strategy, after a short while, authorities closed the investigation and declined to pursue criminal prosecution against the roommates.