Heroin Trafficking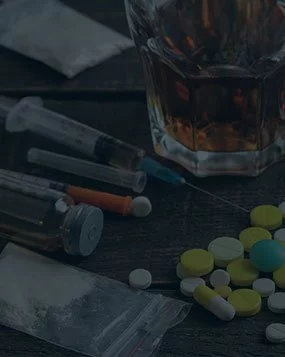 Police on patrol during a late winter night came upon a commercial parking lot adjacent to a residence. An officer observed in the lot an attended vehicle parked half way in the parking lot and half way in the roadway. The officer pulled behind this vehicle and exited his patrol vehicle to investigate. The officer approached the parked vehicle and came into contact with a female operator and male passenger.
According to police, the occupants appeared to be both nervous and fidgety in the officer's presence. He shined his flashlight inside the vehicle and observed multiple cellphones and a large quantity of U.S. Currency stashed in the side pocket of the driver's side door. The officer asked the occupants to step from their vehicle and to sit in the backseat of the police cruiser while he investigated further. The officer called for backup. A second patrol officer arrived on scene the two searched the vehicle together. The officers opened the trunk and inside discovery a package that contained 250 grams of heroin.
Based on this discovery, both individuals were placed under arrest and charged with heroin trafficking. The female retained Drug Attorney John L. Calcagni III to represent her in this most serious matter. After conducting his own investigation and performing some legal research, Attorney Calcagni filed a motion to suppress the drugs and other items discovered in the woman's car, which supported the charges against her.
The motion attacked the police conduct of asking the woman and her passenger to step from their vehicle without any basis to believe the two were armed and dangerous, engaged in criminal activity or for other pragmatic reasons. The motion further attacked the police conduct of searching inside the vehicle's trunk where they discovered the heroin. After filing this motion, scheduling this matter for an evidentiary hearing and extensive negotiations with prosecutors, Attorney Calcagni successfully persuaded the government to dismiss this case and its very serious felony drug charges against his client.