First Degree Sex Assault or Rape: Not Guilty After Trial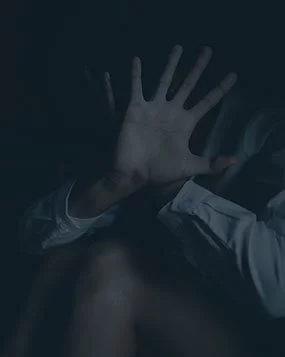 A Wisconsin man was charged in Rhode Island Superior Court with four counts of First Degree Sexual Assault or Rape. He was specifically charged with sexual assault by force or coercion in the forms of cunnilingus, fellatio and penile penetration. The charges stemmed from his sexual encounter with a 24 year-old woman in Newport, RI back in July 1999.
The man was then on active duty in the U.S. Navy and stationed at Naval Station Newport. On July 11, 1999, a young woman reported walking home alone to her rented apartment after a night on the town. She entered her home, went in the backyard to smoke a cigarette and claimed that she was assaulted by an unknown black male. She claimed that man overpowered her with physical force and at knife point, forced her inside the apartment where he performed oral sex on her against her will and forced her to do the same to him, also without consent.
After the man left her apartment, she notified authorities. The woman cooperated with a police investigation back in 1999, to include meeting with detectives and undergoing a forensic examination. The woman then vacated her apartment and relocated to New York. Absent any leads on a suspect, the case was closed. In 2015, the man, then retired from the Navy, was required to provide a DNA sample incident to a recent felony conviction.
Submission of this DNA sample into a national DNA database triggered the revival of this cold case. The man's DNA profile was a match to the DNA profile developed from a vaginal swab taken from the woman during her forensic exam in 1999. This development, along with other evidence gathered in 1999, enabled law enforcement to obtain a warrant for the man's arrest. Upon learning of the warrant, the man traveled from Wisconsin to Rhode Island to surrender himself in Rhode Island Superior Court.
The man retained Attorney John E. MacDonald and John L. Calcagni III to defend him in this matter. Upon arrival to Rhode Island, the man was arraigned in Newport County Superior Court. He entered pleas of not guilty to a four count indictment and was ordered held without bail pending the outcome of an evidentiary bail hearing.
Following the hearing, the Court ordered that he remain held without bail while awaiting trial. Attorneys Calcagni and MacDonald worked tirelessly for nearly 20 months preparing the man's defense. The matter finally proceeded to jury trial in February 2017. Attorney MacDonald focused on selecting a fair and impartial jury, and then provided an opening statement for the defense. The State's case-in-chief consisted of a number of civilian and law enforcement witnesses.
The State's star witness was the complainant. Attorney Calcagni cross-examined her for approximately two days, highlighting and focusing on her lack of and unreliable memory, prior inconsistent statements, consumption of alcohol, motives to fabricate, and overall lack of common sense to her story and allegations. He also cross-examined other civilian witnesses in a manner that neutralized their testimony against the man.
Lastly, Attorney Calcagni cross-examined medical witnesses in a manner that highlighted the woman's prior inconsistent statements, admitted alcohol consumption and expressed uncertainty about the alleged events. He also highlighted the lack of injuries and overall normal vaginal examination of the purposed rape victim. Attorney MacDonald cross-examined all law enforcement witnesses in a manner that converted them to defense witnesses.
Most importantly, he presented the man's direct testimony which told a story of a random encounter with the woman in the bar, followed by alcohol consumption and consensual sex in her apartment. Attorney Calcagni then delivered a convincing closing argument to a jury of eight women and four men, who ultimately returned a not guilty verdict after approximately three hours of deliberations. Congratulations to this man whose freedom was restored and who was vindicated by the jury's intelligent verdict.