First Degree Robbery: Bail Granted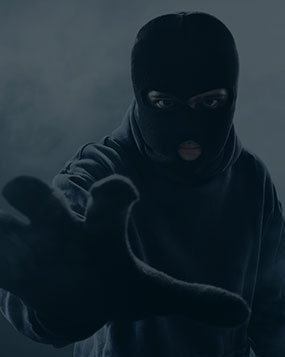 Police arrested a man and charged him with First Degree Robbery, Conspiracy to Commit a Felony, Possession of a Stun Gun, Assault with a Dangerous Weapon and Disorderly Conduct. These charges stemmed from allegations against the man by his long-time friend. The friend alleged the man visited his home to smoke marijuana. The two men were present together in the friend's bedroom while his grandmother was downstairs in the kitchen. The friend alleged that without provocation the man used a stun gun to both assault and threaten him. This encounter then turned into a physical altercation as the friend attacked the man, allegedly to defend himself. The man got the better of his friend during this scuffle, as indicated by physical injuries to the friend, to include a bite mark to his arm.
The friend alleged this all occurred as part of the man's attempt to rob him for several thousand dollars, which he claimed was concealed in a tin container located in the dresser drawer inside his bedroom. Hours after the man's departure, allegedly with his friend's money, police were called. Police arrested the man based on his friend's allegations. He was fully cooperative with police. He admitted they had a fight inside his friend's bedroom. However, he denied using or possessing a stun gun or other weapon.
He also denied taking any of his friend's property, to include money. Following his arrest, the man initially appeared in Rhode Island District Court and was ordered held without bail pending the outcome of an evidentiary bail hearing. The man retained Rhode Island Theft Crimes Defense Attorney, John L. Calcagni III, to defend him in this matter. Attorney Calcagni immediately focused on bail hearing preparation.
He established evidence of his client's family in Rhode Island, to include fiancé and infant daughter; lifelong residential history in the state; employment, which consisted of two jobs; and lack of criminal history. Attorney Calcagni also focused on attacking the friend's credibility. He did this by relying on the police investigation. For instance, the friend's grandmother was present in the home, but did not see or hear anything.
A stun gun was located inside the friend's bedroom by police, but the man's prints were not on it. Also, the friend's injuries were not consistent with being zapped with a stun gun. They were more consistent with the physical altercation both men conceded happening. Police also did not discover any of the allegedly stolen money but did locate a locked safe in the friend's bedroom that contained a large quantity of money. Of interest to police and the Court were how did an unemployed person such as the friend have such a large amount of money and if he had a safe, why were thousands of dollars allegedly in a tin can inside of his unsecured dresser drawer. Based on the totality of these circumstances, Attorney Calcagni successfully persuaded the Court to release the man on bail.