First Degree Child Molestation: Bail Granted.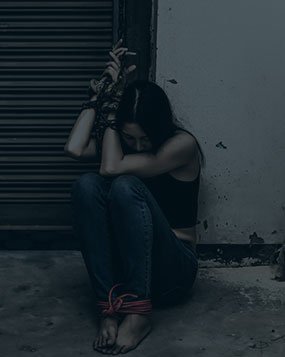 An adult male randomly accused his uncle of molestation when he was a child. The allegations were over 20 years old. The nephew reported his uncle to police claiming he feared the uncle would soon gain custody of his grandchildren. To prevent history from repeating itself, the man claimed he had a duty to notify authorities to protect the children. Based solely on the nephew's accusation, the uncle was arrested by police and charged with First Degree Child Molestation. He was presented in Rhode Island District Court and ordered held without bail pending the outcome of a bail hearing. He and his family then retained Attorneys John L. Calcagni III and Frank L. Orabona to represent him. In preparation for a bail hearing, Attorney Calcagni prepared a bail package on his client's behalf that highlighted the man's old age, lack of criminal history, home ownership, family contacts, longstanding employment of more than 17 years with the same company, and other ties to Rhode Island.
They presented this to the Court on their client's behalf. When the matter proceeded to hearing, the State called only one witness – the man's nephew and accuser. While he told his stale story of sexual abuse, the nephew withered on cross-examination by Attorney Calcagni. During questioning, the man's story evolved over time and was unsupported by any evidence. He claimed the sexual abuse occurred in various ways, over time, and in the presence of others. There are no witnesses to the alleged abuse. The nephew and uncle also worked together in close quarters for years, after the nephew successfully convinced his uncle to aid him with obtaining employment.
They not only worked hand-in-hand on a full-time basis, but also socialized together, vacationed as a family and interacted countless times throughout the years in the presence of others. During this time, the nephew never avoided contact with his uncle, expressed disinterest in having a relationship with him or made any allegations whatsoever to anyone of any wrongdoing. Attorney Calcagni pressed the man on his contradictions, absence of corroborating evidence, incredible story, lack of memory and the story's failure to make common sense. In conclusion, Attorney Calcagni successfully persuaded the Court, over the prosecutor's objection, to release his client on bail while awaiting trial.