Firearm Charge in Providence: Defense & Outcome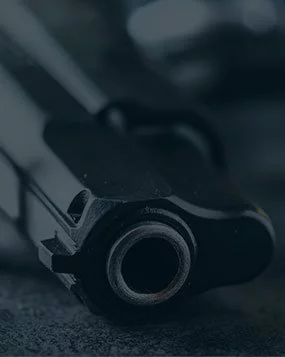 Criminal Charges:
Man charged in the Rhode Island Superior Court (Providence County) for:
Case Overview:
While on routine patrol, Providence Police observed a vehicle idling in a parking lot well known for large after-hours gatherings.  Police pulled in front of the vehicle and conducted a motor vehicle stop. Upon their approach, officers observed a strong odor of marijuana emanating from the vehicle and a gun holster and ballistics vest located on the passenger seat.  The occupant admitted that he had a firearm in the rear seat of the vehicle.  The man admitted to not having his license to carry as required to keep a firearm in a vehicle under these conditions.  Police seized the firearm and placed the man under arrest for Carrying a Firearm without a License in Rhode Island Superior Court (Providence County).  The man hired Rhode Island Criminal Defense Lawyer, John L. Calcagni III, to defend him in this matter.  
Case Result: Probation for 3 Years.
Attorney Calcagni and his team worked quickly to submit a mitigation packet to prosecutors citing his client's lack of criminal history, age, stable home environment, and employment history.  After many months of pretrial negotiations, he successfully persuaded prosecutors to resolve the case.  In exchange for the man's plea of Nolo Contendere, he received 3 years of probation, allowing the man to not only avoid serving any jail time but to also avoid a felony conviction in the State of Rhode Island.