Felony Assault with a Dangerous Weapon; Domestic Simple Assault; and Domestic Disorderly Conduct: Dismissed.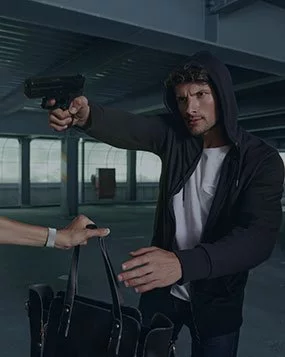 Two brothers got into a fight in their family home. One brother was apparently drunk and under the influence of pain medication and marijuana while hosting a house party with several friends. The other, more responsible and hardworking brother, arrived home from work late and asked that his partying brother and friends discontinue their party. When the partying brother and his friends refused, and instead replied with disrespectful remarks, the two brothers got into a physical altercation.
The brothers exchanged punches, head butts, and wrestled to the ground. The partying brother alleged that his older brother ultimately began choking him and then brandished a knife in his hand while making death threats. The police were notified and responded to the family home. The party disbursed and both brothers were taken into custody. The partying brother was charged with domestic disorderly conduct and domestic assault for his involvement in this incident. The other brother was also charged with domestic disorderly conduct and felony assault with a knife. Attorney Calcagni, after spending considerable time interviewing the family members and witnesses to this unfortunate event, successfully negotiated for the dismissal of all charges against both brothers.