Federal Sex Crime Case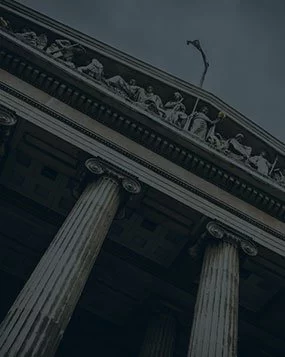 Criminal Charges:
A man was arrested in Rhode Island, and indicted in U.S. District Court for the District of Rhode Island for:
Attempted Enticement of a Minor, in violation of 18 U.S.C. § 2422;
Attempt to Transfer Obscene Material to a Minor, in violation of 18 U.S.C. § 1470; and
Travel with Intent to Engage in Illicit Sexual Conduct, in violation of 18 U.S.C. § 2423 (b)
Case Overview:
Members of the Rhode Island State Police Internet Crimes Against Children (ICAC) Task Force were conducting an online child exploitation investigation and came across an online advertisement they suspected was posted by a pedophile. The ad sought to encounter another adult who liked to "to play when their girl is passed out." A detective replied to the ad and commenced ongoing communications with a Massachusetts man. The men exchanged messages and emails over several weeks that focused on having sexual contact with young children. At one point, the detective, posing as a decoy, pretended to be a 12-year-old girl. The man engaged the fictitious minor in graphic sexual discussion and even emailed to her a photo of his erect penis. Eventually, the undercover detective offered the man the opportunity to travel to Rhode Island to have sex with his fictitious daughters who were ages 8 and 12, respectively. They scheduled a time and place for the meeting where the Massachusetts man arrived as promised. The man was arrested and transported back to the State Police barracks where he gave a full confession, admitting he traveled to Rhode Island to have sex with children. He was then arrested and indicted in U.S. District Court for the District of Rhode Island. After being dissatisfied with his first lawyer, the man retained Federal Sex Crime Defense Lawyer, John L. Calcagni III, to defend him in this very serious matter.
Case Result: 120 months of incarceration. 

The man eventually pled guilty due to the strength of evidence in his case. In preparation for sentencing, Attorney Calcagni coordinated a psychosexual evaluation for his client. He also gathered records related to his client's military service, prior traumatic brain injuries sustained on active duty, and post-traumatic stress disorder that was diagnosed following his combat deployments overseas. Attorney Calcagni highlighted the man's deep rooted mental health history, which dated back to his own childhood and sexual abuse; good behavior and progress with mental health treatment while incarcerated; lack of criminal history; and strong family support. Based on these collective efforts, Attorney Calcagni persuaded the Court to impose the applicable mandatory minimum sentence of 120 months or 10 years over the government's objection. The man faced a potential life sentence and much higher punishment under the advisory United States Sentencing Guidelines.