Federal Drug Trafficking Charges for Possession with Intent to Distribute Ethylone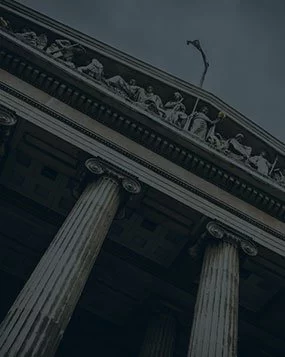 A federal task force of agents from Homeland Security Investigations (HSI), Customs and Border Protection (CBP) and U.S. Postal Service (USPS) were investigating the shipment of suspicious packages to the United States from China. Pursuant to their border authority to open incoming packages from foreign countries without a warrant, they discovered one kilogram of Ethlyone, a synthetic drug, addressed to a man in Providence, RI from a company in China.
The intercepted another package addressed to the same man, but this time it included an address in Cambridge MA. Inside this particular package, authorities discovered one kilogram of Methylone, another synthetic drug, also known as "Molly."
After intercepting a third package addressed to the same man at the same Cambridge address, authorities delivered the package while disguised as a postal deliverymen. Authorities conducting surveillance observed the undercover officer approach the apartment, ring the bell and encounter a man who identified himself as the addressee on the package. Based on this match, authorities swarmed in and detained the man. They then successfully applied for a search warrant for his Cambridge, MA apartment.
Inside they discovered a drug ledger; multiple phones and computers; a loaded firearm; U.S. Currency in the amount of $17,305.00; various drug trafficking paraphernalia such as a pill grinder, heat sealers, packaging material, a cocaine test kit, digital scale, and numerous zip lock plastic bags; varying quantities of marijuana, cocaine, Xanax, Diazepam, LSD; 1.2 kilograms of Ethylone and 1.2 kilograms of Methylone or Molly.
Authorities collected these items as evidence and arrested the man who was subsequently charged by indictment in U.S. District Court for the District of Massachusetts in Boston, MA. The man, a U.S. Army veteran, retained Massachusetts and Federal Criminal Defense Lawyer, John L. Calcagni III, to defend him in this matter. Attorney Calcagni worked on the case for a number of months, to include investigating and preparing a motion to suppress to attack the issuance of the warrant to search the man's apartment.
The belief was that police entered and searched the man's apartment after detaining him following his encounter with the undercover agent. After seeing inside the apartment, including much of the contraband ultimately seized, authorities then – after the fact – applied for the search warrant.
Armed with this potential issue, along with ongoing pretrial negotiations, Attorney Calcagni ultimately secured a plea agreement between his client and the government that did not provide for a mandatory minimum jail sentence. After the client changed his plea to guilty, Attorney Calcagni began the long process of preparing for sentencing. This included placing his client in counseling, getting him a job, enrolling him in college courses, remaining drug and alcohol free, and vacating warrants for the client's arrest in California.
Attorney Calcagni then marshalled all of this information into a written sentencing submission and oral argument to the Court. Based on the team efforts of him and his client, Attorney Calcagni successfully persuaded the Court to impose a probation sentence over the government's jail request and advisory sentencing guidelines range that recommended a jail term of between 57 to 71 months.