Federal Charges of Endangering Life by Manufacturing Butane Honey Oil and Manufacturing Butane Honey Oil: Probation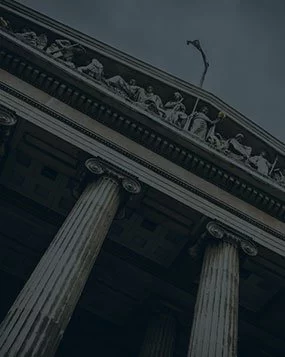 A federal grand jury indicted a young man with Endangering Life by Manufacturing Controlled Substance in violation of 21 U.S.C. § 858; and (2) Manufacturing Tetrahydrocannabinols in violation of 21 U.S.C. § 841(a)(1) and (b)(1)(C). The controlled substance at issue was Butane Honey Oil (BHO). The man came to the attention of federal law enforcement agents who received an anonymous tip of an odor of marijuana emanating from a multi-unit, mixed use (residential and commercial) structure in West Warwick, RI. Police obtained a search warrant for the property after developing additional evidence. Inside an apartment within the building they discovered a highly sophisticated laboratory for manufacturing BHO that included laboratory equipment, a large quantity of marijuana, butane honey oil and U.S. Currency.
The total weight of discovered marijuana was approximately 217 kilograms. Based upon these discoveries, the sole tenant of the apartment was arrested and charged, via indictment, in U.S. District Court for the District of Rhode Island. The man retained Federal Defense Lawyer, John L. Calcagni III, to defend him in this matter. Attorney Calcagni negotiated a pretrial agreement for his client with federal prosecutors. The agreement called for the man's guilty plea, and sentencing recommendation from the government within the applicable U.S. Sentencing Guidelines range.
Based upon the U.S. Sentencing Guidelines calculations, the man was in Criminal History Category II due to prior marijuana convictions and had an adjusted offense level of 24 based on drug type and quantity. This resulted in an advisory sentencing guidelines range of 57 – 71 months in jail. The government advocated for a jail sentence within this range at sentencing. Attorney Calcagni countered this sentencing recommendation and advocated for probation. In support of this request, he cited the man's young age, lack of significant criminal history, and tremendous progress in life since the time of arrest. The man was placed on pretrial supervised release while on bail.
He obtained meaningful employment, enrolled in college courses, maintained a stable living environment and remained drug free. He also received permission from the Court to travel several times interstate while on release. He strictly complied with all travel rules and restrictions, and never violated any conditions of his release. The man also voluntarily forfeited his expensive laboratory equipment to the government soon after his arrest and accepted responsibility for his actions. Based upon these collective circumstances, Attorney Calcagni successfully convinced the Court to adopt his sentencing recommendation of probation. The Court sentenced the man to a probationary term of two years.