Federal Charge of Possession with Intent to Distribute 2 Kilograms of Fentanyl: Time Served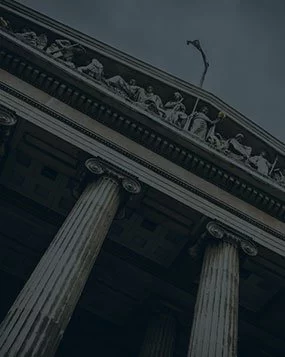 A young man was charged in U.S. District Court for Possession with Intent to Distribute Fentanyl. The charge stemmed from a random motor vehicle stop by state police for an observed traffic violation. Once stopped, police determined the man was driving without a license. They arrested him for this misdemeanor offense. Incident to this arrest, police conducted an inventory search of the vehicle the man was operating.
This search led to the discovery of a sophisticated, battery-operated, hidden compartment. In law enforcement experience, these after-market, installed hides are used by drug traffickers to conceal illegal drugs, proceeds and other contraband. Once police learned how to open the hide in this case, they discovered two (2) kilogram packages of Fentanyl, a deadly drug attributable to the nation's opioid crisis, contained inside. The man was eventually indicted by a federal grand jury in U.S. District Court for the District of Rhode Island for Possession with Intent to Distribute Fentanyl.
He retained Federal Criminal Defense Lawyer John L. Calcagni III, to defend him in this matter. The man directed Attorney Calcagni to negotiate a pretrial agreement on his behalf, opposed to proceeding to trial. Attorney Calcagni negotiated the agreement at his client's request and the man pleaded guilty. From there, he began sentencing preparation. This involved Attorney Calcagni visiting the Dominican Republic where the man was from to meet and interview his family members.
Attorney Calcagni took photos and obtained supporting statements for submission to the Court at the time of sentencing. Attorney Calcagni also drafted and filed a sentencing memorandum discussing his client's background, minor role as a courier in this overall drug trafficking scheme, and the opioid crisis, which post-dated his arrest. At sentencing, the Court determined the man's advisory U.S. Sentencing Guidelines calculation.
He was in Criminal History Category I due to having no prior criminal history. He also had an offense level of 27 based on drug type and quantity. This resulted in an advisory sentencing guidelines range of 70 – 87 months in jail. The government pressed hard for a long jail sentence claiming such was necessary to send a message about the dangers of Fentanyl, the spike in overdose deaths associated with this particular drug and the need for general deterrence.
Attorney Calcagni countered that his client's actions predated the opioid crisis, and therefore, he had no knowledge of the potency or devastating effects of Fentanyl. Attorney Calcagni also cited his client's young age, children, lack of criminal history, extensive family and potential for future success. Attorney Calcagni further mentioned his client's limited role as a courier and that no one else had been investigated or arrested related to the discovered drugs, to include the registered owner of the vehicle used to transport them. Lastly, Attorney Calcagni reminded the Court of the man's Dominican citizenship and likelihood for imminent deportation following this conviction.
Based on these collective circumstances, the Court accepted Attorney Calcagni's sentencing recommendation of time-served. At the time of sentencing, the man had served 24 months in pretrial confinement. He was released from custody and allowed to leave with his family from the courthouse. He later returned to the Dominican Republic.