Federal Charge of Conspiracy and Possession with Intent to Distribute Heroin: Time Served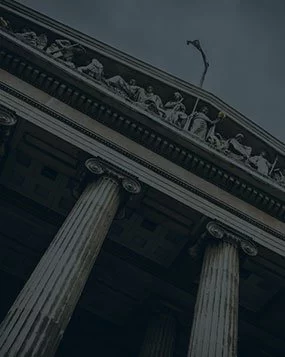 A man was charged in U.S. District Court for Possession with Intent to Distribute Heroin. This charge followed a larger investigation that led to a traffic stop of the man. Federal agents in New York City were conducting a large-scale investigation of a suspected drug trafficker operating from Bronx, New York. During this investigation, they learned of a mid-level Rhode Island drug trafficker who was one of the New York target's customers. New York agents tipped off Rhode Island agents as to the man's suspected drug activity.
After confirming the man was traveling to and from New York to acquire drugs for distribution in Rhode Island, they directed a motor vehicle stop of the man during his drive home. At the time of the stop, the man consented to a search of the vehicle and its contents.
This led to the discovery of a kilogram package of heroin inside of a bag located on the front passenger seat floor. Based on this discovery, police arrested the man and his passenger. Both individuals were eventually charged in U.S. District Court for the District of Rhode Island with Conspiracy and Possession with Intent to Distribute Heroin. The man was arraigned and ordered held without bail.
He retained Federal Crimes Lawyer John L. Calcagni III to defend him in this matter. As time passed, Attorney Calcagni negotiated a plea agreement for his client with federal prosecutors. The agreement called for the man's guilty plea to Conspiracy and Possession with Intent to Distribute 100 Grams or More of Heroin.
In exchange, the government promised to recommend a sentence within the applicable U.S. Sentencing Guidelines range. The man was in Criminal History Category I for having no criminal history and had an offense level of 23 based on the 975 grams of heroin discovered in his vehicle. This resulted in an advisory sentencing guidelines range of 46 to 57 months. In preparation for sentencing, Attorney Calcagni traveled to the Dominican Republic to interview the man's family members, take their photos and collect statements of support.
At sentencing, the government argued for a lengthy jail sentence citing the man's prior experience with the criminal justice system (state and federal), prior deportation and awareness of the risks associated with drug trafficking. The government also cited the opioid crisis in America and the man's contribution to it by trafficking in heroin. Attorney Calcagni responded by citing the man's lack of criminal history points, age of his criminal history and this case representing his first period of incarceration.
Attorney Calcagni also pointed to the man's old age and cited studies supporting his low risk of recidivism. Attorney Calcagni further emphasized his client's acceptance of responsibility to include at the time of his motor vehicle stop, during the search of the car, later at the police station, in court and throughout his post-arrest conduct. Lastly, Attorney Calcagni reminded the Court of his client's imminent deportation, struggling family in the Dominican Republic and the squalid conditions to which he would return once removed from the United States by way of deportation.
Based upon these arguments, the Court accepted Attorney Calcagni's recommendation of time served. As of the sentencing hearing, the man had spent 21 months in pretrial custody. After his sentence was imposed, he was immediately transferred to immigration custody and returned to the Dominican Republic.