Federal Charge of Conspiracy and Possession with Intent to Distribute Heroin: Probation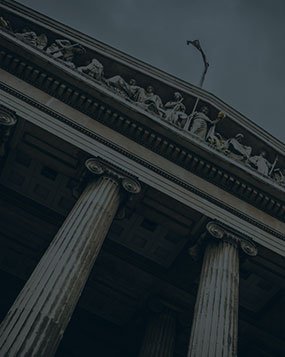 A woman was charged in U.S. District Court for Conspiracy and Possession with Intent to Distribute Heroin. This charge followed a larger investigation that led to a traffic stop of she and her boyfriend. Federal agents in New York City were conducting a large-scale investigation of a suspected drug trafficker operating from Bronx, New York. During this investigation, they learned of a mid-level Rhode Island drug trafficker, her boyfriend, who was one of the New York target's customers. New York agents tipped off Rhode Island agents of the man's drug trafficking activities. Law enforcement confirmed that the man was traveling to New York to acquire a quantity of drugs.
The woman agreed to travel there with him to pick up the drugs as she had done in the past. After all the two were a romantic couple. She was aware of his drug dealing activities and financially benefitted from them. Thus, they traveled to New York and returned to Rhode Island together. Along the way home, after reentering Rhode Island, federal agents directed a stop of their vehicle by state police. At the time of the stop, the man and woman both consented to a search of the vehicle and their contents inside.
This led to the discovery of a kilogram package of heroin inside the woman's purse, which was beside her feet on the front passenger seat floor. Based on this discovery, police arrested both the woman and her boyfriend who ultimately admitted to possessing the drugs. He clearly accepted responsibility for it in an effort to prevent his girlfriend's arrest and resulting charges. He was unsuccessful.
They were both eventually charged in U.S. District Court with Conspiracy and Possession with Intent to Distribute Heroin. The woman retained Federal Attorney John L. Calcagni III to defend her in this matter. He also represented her boyfriend. At arraignment, Attorney Calcagni successfully persuaded the Court to release the woman on bail. She was employed, in poor health and a mother of several children. She also had no record. The Court and prosecution sympathized with her situation, which resulted in bail.
As time passed, Attorney Calcagni next negotiated a plea agreement for his client with federal prosecutors. The agreement called for his client's guilty plea to Conspiracy and Possession with Intent to Distribute Heroin. The charge was the least serious drug charge under federal law and did not call for any mandatory minimum jail time, opposed to her boyfriend who was charged more seriously.
In exchange, the government promised to recommend a sentence within the applicable U.S. Sentencing Guidelines range. The woman was in Criminal History Category I because she had no prior criminal history. She also had an offense level of 25 based on the 975 grams of heroin discovered in her purse. This resulted in an advisory sentencing guidelines range of 57 to 71 months, which was higher than her boyfriend. At sentencing, however, Attorney Calcagni argued for probation.
He cited his client's age, four children, poor health and low intelligence. He also argued that she was not only a defendant, but also a victim of her boyfriend's poor judgement and bad influences. Attorney Calcagni characterized his client as struggling to care for and support both herself and her children, and that a jail sentence was not warranted. Lastly, he highlighted his client's apparent success while on pretrial release, which demonstrated her potential future for success and law abidingness. The Court ultimately sided with Attorney Calcagni by sentencing the woman to three years of probation with no additional punishment.