Federal Career Offender Receives Sentence of 84 Months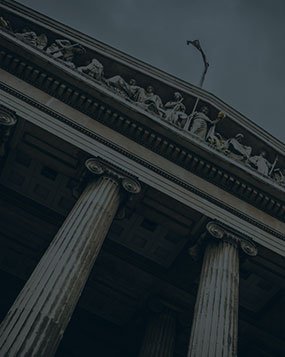 Newport Police conducting an undercover narcotics investigation stopped a man who they believed was driving to Newport, RI to deliver heroin. The man readily admitted his actions to police and showed them where the drugs were hidden on his person. He then told police where he lived and that his apartment contained quantities of both heroin and cocaine, as well as an illegal firearm. The man then gave police consent to search his home and even provided the key to gain entry.
Once inside, police recovered the drugs from the man's kitchen and a loaded handgun in a nearby bedroom. What was believed to be heroin actually tested positive as fentanyl. Authorities seized this evidence and charged the man in U.S. District Court for the District of Rhode Island with (1) Possession with Intent to Distribute Fentanyl, (2) Possession with Intent to Distribute Cocaine, (3) Felon in Possession of a Firearm and (4) Possessing a Firearm in Furtherance of a Drug Trafficking Offense.
This last count is referred to as an 18 U.S.C. 924 (c) offense and upon conviction, carries a mandatory minimum consecutive prison term of 5 years or 60 months. The man and his family retained Federal Criminal Defense Lawyer, John L. Calcagni III, to defend him in this matter. Unable to negotiate a plea agreement with the government that called for dismissal of the 924 (c) charge, Attorney Calcagni developed a strategy that involved a mixed plea. His client agreed to plead guilty, without the protections of a plea agreement, to Counts (1), (2) and (3) of his indictment, but maintain his innocence and guilty plea to Count (4). The Court accepted the man's pleas and he proceeded to a jury trial on Count (4).
After two days of trial and nearly five hours of deliberations, the jury found the man guilty of possessing the firearm in furtherance of the drug trafficking offenses to which he already admitted responsibility. As the matter neared sentencing, U.S. Probation determined in its presentence investigation that the man qualified, because of his prior criminal history, for treatment as a career offender under the U.S. Sentencing Guidelines (U.S.S.G.). Accordingly, this put the man in the highest criminal history category known under the U.S.S.G. and with the highest guidelines range of 360 months to life in prison.
Attorney Calcagni worked tirelessly on a sentencing memorandum for his client. The written work cited his client's cooperation with police at the time of arrest, acceptance of responsibility for his actions, young son, supportive family, young age, troubled childhood, limited opportunities his life, and more. Attorney Calcagni also told the Court bluntly that his client proceeded to trial, not to waste judicial time and resources, but to avoid the stiff mandatory minimum jail sentence that applies in 924 (c) convictions. Based on these collective efforts and arguments, Attorney Calcagni successfully persuaded the Court to impose an overall sentence of 84 months: 24 months for the admitted drug trafficking and felon in possession of a firearm offenses, and the inescapable mandatory minimum consecutive 60 months under 924 (c).