Enticement of a Minor, Indecent Solicitation of a Minor and Electronic Dissemination of Obscene Materials to a Minor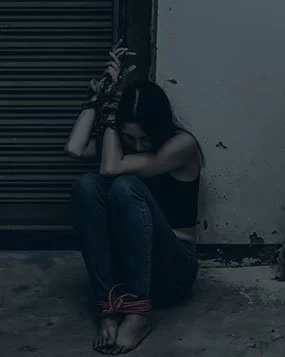 Police in South Kingston, Rhode Island investigated the existence of an inappropriate relationship between a 15 year-old female and a 22 year-old male who was a college senior attending the University of Rhode Island. This alleged misconduct came to the attention of police when the young girl's parents discovered electronic communications on her cell phone that contained illicit or sexual content, along with nude photographs that were exchanged by text message and social media.
When the girl confessed to having a relationship with an adult male, her parents notified authorities. Police confiscated the girl's phone for purposes of extracting the electronic communications. They also subpoenaed materials from Facebook in order to obtain the identifying account information for the adult male with whom the young girl had been communicating. After discovering his identity, police obtained a warrant for the man's arrest.
Following his arrest, the man confessed to engaging in and maintaining an inappropriate relationship with the girl. He acknowledged their electronic communications, exchange of nude photos of each other, masturbation by video, and even meeting in person. The man admitted to kissing the girl and touching her thigh, but denied any other form of sexual or intimate contact. He did, however, acknowledge her young age and asking her to leave her home to have sexual intercourse.
Based on this overall evidence, the man was criminally charged, first in Rhode Island District Court (Washington County), and then, in Rhode Island Superior Court (Washington County) with Enticing a Minor, Indecent Solicitation of a Minor to Engage in intercourse, and Electronically Disseminating Obscene Materials to a Minor. The man, then a college senior bound for medical school, retained RI Criminal Defense Attorney, John L. Calcagni III, to represent him against these prejudicial charges. Attorney Calcagni pleaded his client not guilty to the charged offenses and secured his release on personal recognizance bail.
He then began working the case by filing motions, investigating the allegations and conducting discovery. While working on the criminal case, Attorney Calcagni also represented his client in connection with Student Misconduct Hearing at the University of Rhode Island. The university brought administrative charges against the man for violating its Code of Student Conduct based on the pending criminal charges.
After extensive negotiations with university counsel, Attorney Calcagni persuaded URI to allow his client to both graduate and avoid expulsion. As time progressed and in further preparation of the criminal case, Attorney Calcagni aided his client with enrolling into counseling, as well as furthering his education and securing employment. Ultimately, Attorney Calcagni successfully persuaded prosecutors to dismiss this case against the young man. This unprecedented outcome enabled the man to avoid jail, a felony conviction and the collateral consequence of being required to register as a sex offender.