East Providence Drug Possession Case Dismissed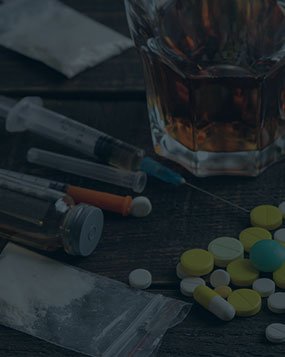 Criminal Charges:
Man charged in the Providence County Rhode Island Superior Court and Newport County Superior Court for:
Possession of a Controlled Substance in violation of R.I.G.L. § 21-28-4.01(c)(2)(i)
Possession with Intent to Distribute a Controlled Substance, in violation of R.I.G.L. §
Case Overview:
East Providence police responded to a call that a male was actively seizing at a food market on Pawtucket Avenue. Shortly thereafter, the fire department arrived and drew the man's blood, which showed his blood sugar to be dangerously high. The man became combative, and while being placed into custody, was taken to the ground and handcuffed. While being placed into the rescue, a small plastic baggie fell out of the man's left sock that contained heroin. The man was arrested and charged with Possession of a Controlled Substance. He retained Rhode Island Criminal Defense Attorney, John L. Calcagni III, to defend him in this matter.
Case Result: Dismissed. 

After several pretrial conferences, Attorney Calcagni persuaded the Court to accept the man into the Superior Court's Adult Diversion Program. The program lasts between six months to one year and so long as the man stayed out of trouble, his case would be dismissed and sealed off his records. Unfortunately, months later, the man was arrested again when Tiverton Police responded to a report of a disturbance at a mobile home park. While the man was being questioned, he removed his wallet from his back pocket and several bags of heroin fell to the ground. The man was again placed under arrest and charged with Possession with Intent to Distribute a Controlled Substance. Due to the new arrest, the man was terminated from the Diversion Program. However, after several conferences, Attorney Calcagni convinced prosecutors and the Court to allow the man to enter the Superior Court Adult Drug Court Program. More than one year later, the man successfully completed the program, and his matters were dismissed and sealed, leaving him with a clean record.