Drug Trafficking and Money Laundering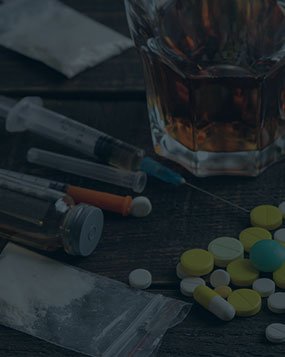 A Hispanic male was charged in federal court with Possession with Intent to Distribute One Kilogram or More of Heroin, Possession with Intent to Distribute 500 Grams or More of Cocaine, and Money Laundering. These charges following the execution of a search warrant on the man's apartment. The man ultimately came on the radar of the Drug Enforcement Agency (DEA), which was conducting a wide-scale, multi-jurisdiction investigation into the importation of kilogram-quantities of heroin and cocaine into the United States from Mexico and then shipping these quantities to Rhode Island. The man in this particular case was first identified via wiretapped phone calls and later confirmed via surveillance.
The DEA obtained a warrant for the man's apartment because their investigation revealed that a large shipment was inbound. Their suspicion was correct. When the police searched the man's home, they discovered five (5) kilograms of cocaine, four (4) kilograms of heroin, and approximately $9,000.00 in cash. The DEA also discovered a number of bank deposit receipts indicating recent deposits exceeding $70,000.00. The man was obviously arrested for possessing the items discovered in his apartment. Within hours of his arrest, the man's family members who resided in Miami, FL retained Attorney John L. Calcagni for this defense. Attorney Calcagni developed a strategy on short notice to minimize the man's possible sentencing exposure. He had a criminal history of prior money laundering and even attempting to smuggle an illegal, formerly deported alien from Mexico into the United Stated. For the drug quantities discovered in the man's apartment, he faced a mandatory jail sentence of ten (10) years and a maximum potential sentence of life. He also has an advisory sentencing guidelines range of 121-151 months.
Attorney Calcagni negotiated a favorable pretrial agreement for his client that limited the government's ability at sentencing. Attorney Calcagni then focused and developed his sentencing strategy first on minimizing the man's prior criminal history. He collaterally attacked certain cases and even caused for some dismissals. Attorney Calcagni also met with and interviewed his client's relatives in Miami, FL; San Juan, Puerto Rico, and the Dominican Republic. This was all designed to paint an accurate, biographical picture of the man's life and to demonstrate to the federal court how the young man strayed to from Puerto Rico to the federal courthouse. The man also had a young, autistic son and a Dominican wife from whom he had been separated since months before his arrest. Absent documentation, she is unable to even visit her husband in the United States. Based on these collective facts, Attorney successfully persuaded the Court to impose a sentence of 78 months, less than the government recommended and well below both the applicable mandatory minimum of 120 months and even higher guidelines range. He also successfully persuaded the Court to recommend placement of the man in a jail close to his family in Florida and special programs while incarcerated that will reduce his sentence. With good time credit, additional credit for time served, and further benefits in the form of reduced sentence to be gained from the Court's recommended programs, the man should be released within twenty six (26) months from the date of sentencing.