Middletown Rhode Island Driving While Under the Influence (DUI) of Drugs: Dismissed.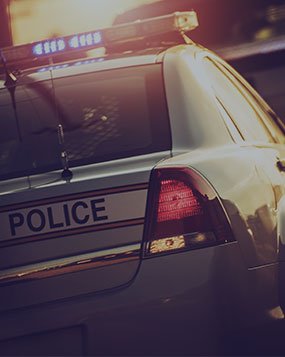 Middletown Police in Rhode Island conducted a stop of a vehicle that dispatch reported was observed swerving all over the road.  Police located the vehicle and observed it swerving within and outside the lane of travel.  The vehicle eventually came to a stop in a nearby parking lot.
Police approached the motorist and observed her pupils to be dilated.   She behaved anxiously and was fidgeting.  Though she declined consuming any alcohol, she admitted to police that she had taken her prescription medications as directed, and then some additional doses, against her doctor's orders.
The woman was unable to count, coordinate or perform any agility tests offered to her by police.   Accordingly, she was arrested.  Once back at the police station, she submitted to a chemical breath test, which revealed no evidence of alcohol in her blood.  She also consented to a blood draw, at the request of police, at a local hospital.
Blood test results revealed evidence of multiple medications in her system, but no quantifications as to the amount of the drugs.  Once charged in Rhode Island District Court, she retained Rhode Island DUI Lawyer, John L. Calcagni III, to defend her in this matter.
Attorney Calcagni filed a motion to dismiss the case against the woman claiming lack of probable cause to believe she committed the crime of DUI.   Though she was clearly incapable of safely operating a vehicle, as observed by police and other motorists, the drugs detected in her blood did not meet the definition of "controlled substance" under Rhode Island law.
Further, there was no evidence of how much drugs were in her system to form an opinion as to the cause of her apparent impairment.   Before the Court could rule favorably upon Attorney Calcagni's winning motion, the State took matters into its own hands by dismissing the matter against his client.