Driving to Endanger Resulting in Serious Bodily Injury: Deferred Sentence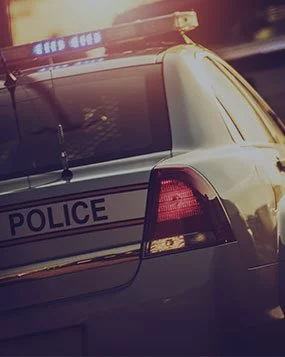 A registered nurse was criminally charged in Rhode Island Superior Court with the felony offense of Driving to Endanger Resulting in Serious Bodily Injury.  The man admitted to police that he was heading home from a local bar after having a few drinks.  As he approached an intersection, he struck a pedestrian who suddenly entered the roadway.  The pedestrian was transported from the scene by a rescue and taken to a nearby hospital.  He was diagnosed with multiple fractures, missing teeth, bruising, scrapes and contusions.  The nurse was placed under arrest and initially charged with the above-mentioned felony offense, along with Driving While Intoxicated and Refusal to Submit to a Chemical Breath Test.
The man and his spouse retained Rhode Island DWI Defense Lawyer, John L. Calcagni III, to defend him in this matter.  Attorney Calcagni's first priority was to secure his client's release on bail and to prevent him from completely losing his Rhode Island driving privilege while his cases were pending.  The Defense was successful in this regard.  Next, Attorney Calcagni worked with prosecutors to negotiate a pretrial resolution of this case that enabled the nurse to avoid jail, a criminal conviction, and any adverse impact to his professional nursing license maintained by the Rhode Island Department of Health.
Attorney Calcagni ultimately negotiated a resolution of the case that resulted in dismissal of both the DWI and refusal charges, and a deferred sentence of the felony driving to endanger offense.  Providing the man is not charged with a new offense for a term of two years, he will be eligible to have this matter sealed or expunged from his record.