Domestic Assault and Battery: Dismissed.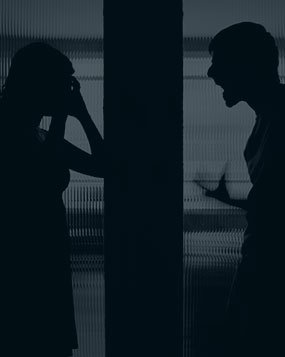 An estranged husband was charged with Domestic Assault and Battery against his wife. The young couple became estranged when the wife struck up a romantic relationship with a neighbor. She then moved out of the marital home with their children and into the neighbor's house. While physically separated and trying to determine the next phase of their relationship, the couple had a verbal visitation plan in place with their children.
One Sunday morning, during the father's scheduled visitation, the mother went to the home to retrieve their children. The father refused to turn over the children until the expiration of his visit. He refused to grant the wife's request to obtain them early. This prompted the couple to have a verbal altercation. When the father persisted in his refusal, the mother attempted to physically pull away their daughter from daddy's arms. The daughter became hysterical by screaming and crying. The father then put out his hand to stop the mother from trying to pull on their daughter again. The wife responded by striking him in the face.
The husband then phoned the police to report her behavior. A patrol officer arrived on scene who was friendly with the wife's lover. The policeman questioned both parties and after concluding the husband was the aggressor, placed him under arrest for Domestic Assault and Battery. The man retained Massachusetts Criminal Defense Lawyer, John L. Calcagni III, to defend him against the wife's wrongful accusations and police officer's wrongful conclusions.
This involved applying for a private criminal complaint against the wife and filing for divorce. While these actions were pending, Department of Social Services investigated the alleged incident and concluded that the husband was not at fault. Based upon these circumstances, Attorney Calcagni successfully persuaded the Commonwealth to dismiss the criminal complaint against his client. Evidence of this case has since been sealed from public record.