Domestic Assault and Battery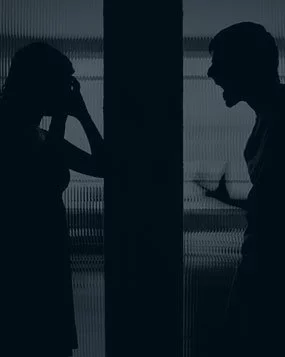 A female veteran and member of the Massachusetts Army National Guard was accused of Domestic Assault and Battery. Police in Fall River, MA responded to an apartment for a report of a domestic disturbance. Upon arrival, they encountered a lesbian couple who were cohabitating there together. One of the girls claimed that her girlfriend verbally threatened and attacked her in their apartment and then proceeded to destroy various items of personal property.
The reporting party was apparently in distress upon police arrival and the apartment was disarray with items scattered on the floor, broken glass and mirrors, and other signs of a struggle. Based upon these observations and the accuser's complaint, Fall River Police arrested the Army Private and charged her with Domestic Assault and Battery. After being arraigned in the Fall River District Court and released on personal recognizance bail, the veteran hired Massachusetts criminal defense lawyer, John L. Calcagni III, to defend her in this matter.
She chose Attorney Calcagni because of his knowledge, understanding and experience with defending military service members who are charged with criminal acts in the civilian court system. Any service member convicted of a crime in a civilian court faces the real possibility of military disciplinary action including separation from service. Attorney Calcagni, mindful of these possibilities, sought to overcome the false allegations against his client.
He investigated the mental health and drug abuse background of his client's accuser, her poor reputation within the community, and her criminal history. Attorney Calcagni also developed evidence of his client's employment history, lack of criminal history, favorable military service record, cooperation with police, and her own claim of assault or self-defense against her former girlfriend and roommate. Based on these efforts, Attorney Calcagni successfully persuaded prosecutors to dismiss this case and its charges against his client on the morning of trial.