Distribution of Crack Cocaine: Probation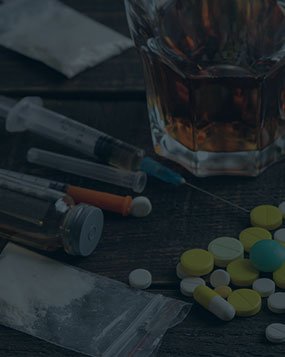 Two brothers were charged in Massachusetts with Distribution of Crack Cocaine following a number of controlled drug purchases from them by an undercover police officer.   Following the last sale, a task force of undercover narcotics officers swarmed the men who were seated in their vehicle.   The driver panicked and fled the scene, causing police to give chase at high rates of speed.   The chase came to a sudden halt when the men collided with an unmarked police cruiser that attempted to block the road.   The men were then taken into custody, placed under arrest and charged with, among other things, Distribution of Crack Cocaine and Conspiracy.  
The driver was also charged with a number of other offenses such as Reckless Operation of a Motor Vehicle and Assault and Battery on a Police Officer with a Dangerous Weapon.  The men posted bail at arraignment and then defaulted by not returning to Court for their respective pretrial conferences.   Instead, they focused their continuous drug activity in neighboring Rhode Island.  Over time, they were each arrested for different offenses.  One brother was arrested for drug-related offenses and sentenced to a term of incarceration.   The other brother was arrested for domestic violence offenses and also sentenced to a term of incarceration.  
Once the brothers were released from custody, they retained Criminal Defense Attorney John L. Calcagni III to assist them with vacating their arrest warrants and resolving the underlying charges.  Attorney Calcagni surrendered one brother at a time in the order upon which they were released.  He successfully brought the men before the Court, had their existing warrants removed and convinced the Court to re-release them on bail. 
Over time, Attorney Calcagni conducted his own discovery and pretrial investigation of their respective cases, as well as prepared for the prosecution a mitigation packet for each of his clients.   At the time of sentencing, the prosecution still requested jail sentences for each of the men.   However, Attorney Calcagni ultimately persuaded the Court to sentence each brother to a term of straight probation, over the prosecution's objection, upon their acceptance of responsibility to the charged drug offenses.