Disorderly Conduct: Dismissed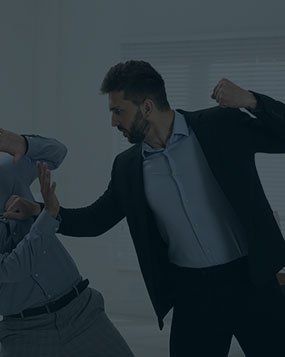 East Providence Police charged a man with Disorderly Conduct following an incident of road rage.  The man and a female motorist had an altercation on the roadway.  He claimed she cut him off, while she claimed he was following or stalking her.   He verbally confronted her while seated in his car and stopped at a traffic light.  He claimed that she tossed a handful of coins at his vehicle and sped off.  He followed her to film and photograph her vehicle.  He wanted to report her to police and to determine her identity, especially if the coins damaged the paint on his car.  The two came to a stop again at a nearby park and exchanged words.
After the man departed, the woman called the police and alleged that the man followed her and called her a "cunt" in the presence of her young child.  Based on this alleged conduct, police contacted the man.  Though he was fully cooperative, officers were dismissive of his allegations against the woman and charged him with Disorderly Conduct and several traffic offenses, all based on the woman's word.
He retained Rhode Island Criminal Defense Lawyer, John L. Calcagni III, to defend him in this matter.  After attending several pretrial conferences in Rhode Island District Court, Attorney Calcagni successfully convinced prosecutors to dismiss this case.