Criminal Case Results: Drug Trafficking in Over 200 Grams of Cocaine and Possession of a Stun Gun: Dismissed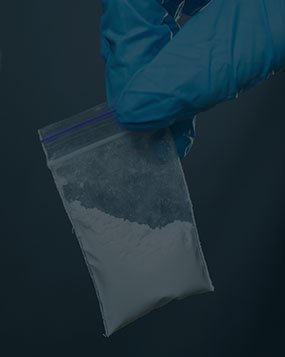 A Massachusetts man was parked off of Route 95 at a rest stop in the Town of Mansfield when he encountered a police officer on patrol. A routine check of the man's vehicle registration revealed that its inspection had expired. The officer approached the driver side window to speak with the operator and observed in plain view, an electric stun gun. The officer immediately requested that the defendant exit the vehicle for his safety. The man initially refused, but ultimately complied.
The officer searched his person and located a large bundle of U.S. Currency in his pocket. The officer then searched the vehicle, seized the electric stun gun and located two black safes in the trunk. The man refused to grant the police access inside the safes and was placed under arrest. Once back at the barracks, a trooper alleged he detected cocaine residue on the safe. A field test revealed the presence of cocaine. This was further confirmed with a K9 dog sniff. Police eventually obtained a search warrant for the safes and discovered inside 688.30 grams of cocaine and $3,380 in U.S. Currency.
The man hired Massachusetts Drug Crimes Lawyer John L. Calcagni III, Inc. to defend him against these charges, first in Attleboro District Court and later in Bristol County Superior Court. Attorney Calcagni and his team filed a motion to suppress, attacking the police conduct of detaining the man, ordering him from his vehicle, searching inside, seizing the safes and more. After a hearing, the Court allowed the motion and this case was ultimately dismissed.
Criminal Case Result:
DRUG TRAFFICKING IN OVER 200 GRAMS OF COCAINE AND POSSESSION OF A STUN GUN: DISMISSED