Conspiracy to Possess and Possession with Intent to Distribute 35 Pounds of Marijuana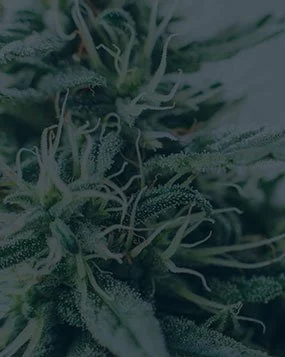 Undercover narcotics officers arrested a young man following the seizure of 35 pounds of marijuana in his vehicle. Police were investigating the cross-country shipment of marijuana through the mail. They targeted a particular address where they knew two large packages suspected of containing marijuana were delivered. Police conducted surveillance of this address to confirm that a commercial mail carrier delivered the two packages.
They maintained surveillance of the property until the packages were retrieved. A vehicle pulled up to the property at which time a man exited the front passenger seat, retrieved the packages from the porch, placed them in the vehicle and then got back inside. Officers driving unmarked cars following the vehicle for several blocks and then attempted to initiate a traffic stop. The man in the passenger seat exited the vehicle and fled on foot. The operator of the vehicle then accelerated in speed in order to elude police.
His efforts failed. They were multiple officers on surveillance operating in different vehicles. Police ultimately blocked the car in to prevent the man from escaping. He then exited the car and tried to run off. However, officers quickly caught up, subdued him and placed the man under arrest. A subsequent search of his vehicle led to the discovery of the two packages, which contained marijuana.
Based on the quantity of the marijuana discovered, the man was charged with two offenses: (1) Possession with Intent to Distribute Marijuana and (2) Conspiracy with Intent to Possess and Distribute Marijuana. The man retained Attorney John L. Calcagni III to represent and defend him in this matter. Attorney Calcagni developed a defense based on the man's lack of felony criminal record and knowledge regarding the contents of the packages.
They were not addressed to the man or in his name. The man also did not live or have any connection to the property where the packages were delivered. Based on these arguments, as well as extenuating and mitigating information about the man's background, Attorney Calcagni successfully negotiated for a pretrial resolution of this case for a probationary term and no actual jail time.