Conspiracy, Possession with Intent to Deliver Fentanyl, Heroin, Marijuana and Oxycodone, and Possessing a Firearm During Commission of a Crime of Violence: 3.5 Years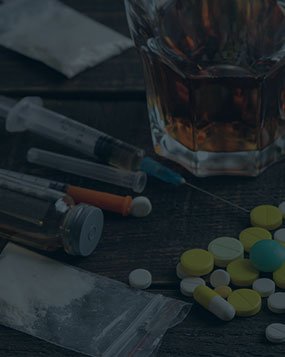 A Warwick, Rhode Island man was under investigation for selling fentanyl.  Police used an undercover officer posing as a drug user to purchase from the man and his co-defendants.  After conducting nine undercover purchases, police successfully applied for a warrant to search the man's home where he lived with his mother and father.  Upon arrival, the man's father let police inside the home and showed them to his son's bedroom.  Inside, they found various quantities of fentanyl, heroin, oxycodone pills, and marijuana, along with a digital scale and drug packaging paraphernalia.  They also discovered a loaded 9mm pistol on top of the man's bed.
Based on these discoveries, the man was arrested and charged with conspiracy and possession with intent to deliver the various drugs found and possessing a firearm during the commission of a crime of violence, which calls for a mandatory minimum jail sentence of three years under Rhode Island law.  The man and his family retained RI Drug Defense Lawyer, John L. Calcagni III, to defend him against these serious charges.  With the undercover purchases and valid search warrant, Attorney Calcagni knew the evidence against his client was strong.  This removed going to trial or filing a valid motion to suppress from his client's options.
Attorney Calcagni then focused on building a mitigation packet with an eye toward a pretrial disposition.  The packet in this case highlighted the man's young age, history of substance abuse, multiple suicide attempts, mental health history, education and strong family support.  Attorney Calcagni also performed historic sentencing research and a comparison of offenses for similar crimes under federal law.  After providing this package to four separate judges, the case was ultimately resolved.  Over the State's objection and request for a 7-year jail sentence, Attorney Calcagni successfully persuaded the Court to impose an actual term to serve of 3.5 years followed by a period of suspended jail time with probation.