Conspiracy and Possession with Intent to Distribute Heroin: Dismissed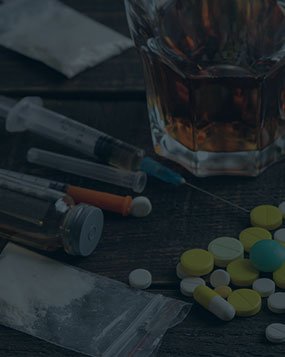 Undercover narcotics officers arrested a man after conducting surveillance of what they perceived to be a heroin transaction. A detective in an unmarked vehicle began watching a car that appeared suspicious to him. It was occupied solely by a driver who appeared to be clearing items from the passenger seat in anticipation of picking someone up. The vehicle then traveled a short distance before coming to a stop.
A male with a dark complexion and wearing a hooded sweatshirt entered the car. The vehicle then proceeded to travel approximately one tenth of a mile. It came to a stop again and the passenger exited. The vehicle then drove off several miles to a commercial parking lot, while the passenger began walking off into a residential area. Believing to have just observed a narcotics transaction take place, the observing officer instructed fellow undercover officers in the area to stop the vehicle and detain the passenger who was on foot.
The passenger was stopped first. A search of his person yielded a sum of money consistent with what police allege with a street-level drug sale. Police subsequently came upon the vehicle occupied by the driver who was preparing to inject a dose of heroin. Upon questioning by police, the driver alleged that he had just purchased the drugs from the man who quickly entered and exited his vehicle. Both men were arrested and charged with controlled substances violations.
The passenger retained Massachusetts Criminal Defense Lawyer, John L. Calcagni III, to represent him in this matter. Attorney Calcagni successfully moved to suppress evidence discovered and seized from his client's person at the time of his detention and arrest. Attorney Calcagni passed this case for trial and on the morning of, moved to dismiss for lack of evidence and prosecution. The Court granted the motion, resulting in dismissal of this case.