College Student Suspected of Drug Distribution on Campus: Investigation Closed Without Criminal Charges or Prosecution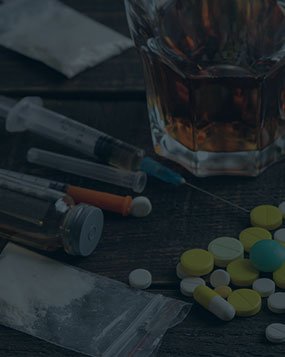 A college student was suspected of drug distribution on campus.   The college's public safety or security office received an anonymous tip that the student possessed and was distributing marijuana to his fellow classmates.   This triggered a search of the student's room in his absence. 
A small team comprised of on-campus and local law enforcement officers went to his room.   They knocked on the door and sought permission to enter and search the room from the student's roommate who allowed them to enter.  
A search of the room yielded the discovery of a sizable quantity of marijuana, scales, bagging or packaging materials, a sum of cash and various marijuana smoking paraphernalia.   Authorities seized these items and banned the student from further residing on campus.  
Local police then initiated an investigation of the student for suspected criminal activity related to drug possession and/or distribution.   His parents retained Criminal Defense Attorney, John L. Calcagni III, to represent him in connection with this matter.  
Attorney Calcagni immediately made contact with police and campus representatives.    He then submitted extenuating and mitigating information on his client's behalf.   He also conceded that the seized marijuana and related items belonged to his client, but for the sole purpose of his personal possession and use.  
The student suffered from anxiety and relied upon the marijuana for relief.  Rhode Island has also decriminalized marijuana, though the quantity seized from his client's dorm room exceeded civil violation limits and fell squarely within the quantities prescribed by criminal law. 
Attorney Calcagni vigorously disputed that his client was selling or distributing marijuana to others.   There was absolutely no direct evidence of this and the circumstantial evidence of it was scarce at best.   Based upon these efforts, Attorney Calcagni successfully persuaded authorities to not pursue criminal charges or prosecution against his student client.