Co-Defendants Charged with Conspiracy to Possess with Intent to Deliver Heroin: Probation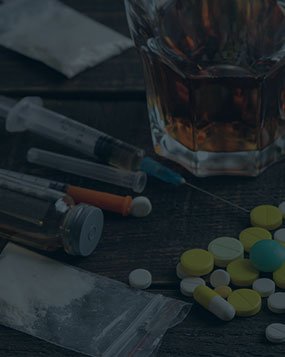 Local and state law enforcement authorities conducted a wide scale, wiretap drug investigation.   Their efforts centered on a Rhode Island-based drug trafficking organization that serviced a Massachusetts-based group of heroin clientele.   The clientele mainly consisted of mid and low-level dealers who in turn resold the heroin to end users in the Commonwealth.  The Massachusetts clientele ordered their various quantities of heroin by phone, and then traveled to Rhode Island to pay for and pick up their orders.  
After an extended period of time, police wrapped up the investigation by making dozens of arrests.  A husband and wife team traveled to Rhode Island to retrieve their order.   The husband, an existing customer of a Rhode Island-based dealer, was recorded on the wiretap as reconnecting with the dealer and placing an order for heroin.   The recordings revealed the two had a longstanding relationship of doing business together, with plans of expansion for the future.   
The husband not only placed his current order, but committed to making larger purchases at set prices in the coming days.   The two settled on a meeting place for the most current order.  Police set up surveillance and observed both the man and his dealer arrive.   As the husband pulled up, he dispatched his wife to walk up the block to conduct the actual hand-to-hand transaction.   Moments later, the two were taken into custody by police and charged with the felony offense of Conspiracy to Possess with Intent to Deliver Heroin.  
The couple's son discovered the Law Office of John L. Calcagni III and hired Rhode Island Drug Defense Attorney, John L. Calcagni III, to defend them in this matter.   The husband initially appeared in Court and was held without bail before Attorney Calcagni was arraigned.   The wife, on the other hand, escaped being held.  Because of a disability, she was given a notice to appear at a later date. 
With Attorney Calcagni by her side that day, she successfully defeated the State's request that she be held without bail.  In the days that followed, Attorney Calcagni conducted his own investigation into these arrests, as well as discovery of the overall investigation and his clients' respective roles.   He also spent days negotiating with prosecutors for favorable resolution of these cases.   As for the wife, Attorney Calcagni successfully negotiated for an amendment or reduction of her felony charge to the misdemeanor offense of Frequenting a Narcotics Nuisance for which she received one year of probation with drug counseling.  
As for the husband who was caught on tape talking about his past, present and future drug dealing activities, Attorney Calcagni successfully negotiated a disposition that resulted in the man's immediate release from incarceration and placed him on probation for three years, also with drug counseling.