Clerk-Magistrate Hearing for Unlicensed Possession and Improper Storage of a Firearm: No Criminal Complaint Issued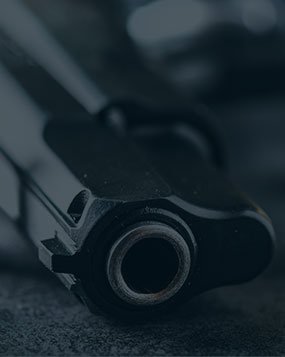 A licensed firearms owner visited a department to shop for clothing.  While in a fitting room, he removed a concealed handgun from his waistband to try on some pants.  When finished, he exited the dressing area without the firearm.
While in the checkout line, he noticed the firearm was missing from his possession and quickly returned to the fitting area.   He observed several store employees standing together discussing their discovery of his firearm.  The man admitted ownership of the handgun and displayed for them his concealed carry permit.
However, the employees had already notified police.  An officer arrived on scene, seized the firearm and interviewed witnesses, to include the man who readily admitted his oversight of leaving the handgun behind in the dressing room.
Notwithstanding, police applied for a criminal complaint against the man in Wareham District Court for improper storage of a firearm, and unlicensed possession, because his Massachusetts License to Carry (LTC), had recently expired.
The man retained Massachusetts Criminal Defense Lawyer, John L. Calcagni III, to defend him in this matter.   Attorney Calcagni prepared a packet of information for the Clerk-Magistrate's consideration.  His client is a Federal Firearms License (FFL) holder, dealer, and National Rifle Association (NRA) safety instructor.
He also maintained multiple permits to carry concealed firearms.   Most notably, the man's wife was in hospice care the day of his oversight in the department store and had since passed away.  The packet also contained numerous statements from police officers and military personnel who supported the man and empathized with him accidentally leaving the firearm behind.
Based on this collective information, Attorney Calcagni successfully persuaded the Clerk-Magistrate to deny the application for a criminal complaint.