Chinese National's Marijuana Possession Case Dismissed in Connecticut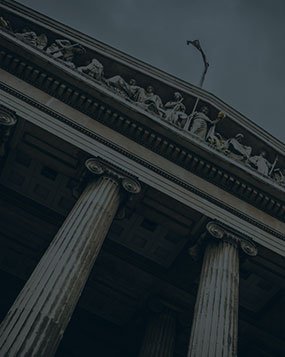 Criminal Charges:
Chinese national charged in the Judicial District of New Haven, Connecticut Superior Court for:
Possession with Intent to Deliver Marijuana.
Case Overview:
Connecticut State Police performed a routine traffic stop of a cargo van that was observed to be speeding more than 70 mph in a posted 55 mph zone. Once stopped, the trooper approached the van and identified its single occupant motorist as a Chinese national who possessed a valid New York driver's license. The motorist appeared nervous, had an obvious language barrier and provided conflicting information about his travel plans. The trooper also detected an odor of marijuana coming from inside the vehicle during his roadside encounter. As a result, he ordered the man to step from the van and secured him in handcuffs. The trooper then opened the back doors that lead to the cargo area of the van. Inside, the trooper observed a large, closed cardboard box and a green leafy substance on the floor of the cargo area that be believed was consistent with marijuana. The trooper opened the box and searched inside, discovering approximately 15 pounds of marijuana wrapped in individual, vacuum sealed packages. Based on this discovery, the man was arrested and charged in Connecticut Superior Court with possession with intent to distribute marijuana. He retained Criminal Defense Lawyer, John L. Calcagni III, to defend him in this matter.
Case Result: Dismissed.
Attorney Calcagni filed a motion to suppress the marijuana evidence, claiming that the man's otherwise lawful motor vehicle stop was unconstitutionally extended in the absence of reasonable suspicion the man was engaged in criminal activity. Because marijuana had been decriminalized in Connecticut at the time, in a quantity of one ounce of less, Attorney Calcagni argued that the odor of marijuana alone did not indicate quantity, or even the presence of the substance in the vehicle. Based on the totality of circumstances, the Court agreed, thereby suppressing the marijuana evidence. This exceptional result enabled the Chinese national to avoid the potential adverse immigration consequences of losing his greed card and facing deportation from the United States.