Child Molestation: Bail Granted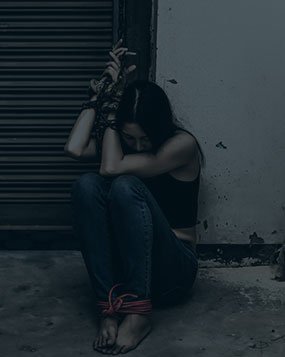 A middle-aged man was arrested and charged with multiple counts of First and Second-Degree Child Molestation in Rhode Island.   The charges stem from allegations that his mentally ill, teenage daughter made to mental health providers while admitted to a psychiatric hospital after multiple suicide attempts.   Mental health providers in the hospital relayed the girl's uncorroborated allegations to police who initiated a criminal investigation.  
After interviewing the teen, police arrested and charged her father for child molestation.  The man initially appeared in Rhode Island District Court (6th Division) and was ordered held without bail pending the outcome of an evidentiary bail hearing.  He then retained Rhode Island Criminal Defense Lawyer, John L. Calcagni III, to defend him in this action.   Attorney Calcagni focused his efforts on preparing for his client's bail hearing. 
He did everything possible to maximize his client's chance of receiving pretrial release.  This included drafted a bail package for the Court's review, which outlined the man's community contacts, employment history, lack of criminal record, family, and cooperation with the police investigation.   Once in Court, Attorney Calcagni was prepared to tear down the credibility of the man's daughter citing her drug use, delinquent behavior, mental health history, suicide attempts, self-mutilation, delayed allegations by approximately five years, absence of corroborating evidence, motive to fabricate, and conduct toward her dad that is inconsistent with any abuse. 
Based upon the bail package and these representations, Attorney Calcagni successfully persuaded prosecutors to withdraw the request that the man remain held without bail.   As a result, the man was freed on bond and is awaiting trial.