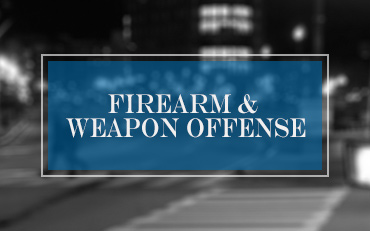 Criminal Charges:
Man Arrested and charged in Rhode Island District Court (6th Division), Providence County, Providence, RI for Possession of a Stolen Firearm and Possession with Intent to Deliver a Schedule Controlled Substance.
Case Overview:
Central Falls and Pawtucket Police investigated an incident involving stolen firearms.  A homeowner reported to police that his firearms had been stolen from the house.  His son admitted to police that he stole the firearms and traded them for marijuana.  Police investigated the buyer.  After learning of his address, police obtained warrants for the buyer's arrest and a search of his apartment.  Police arrested the man on the street and transported him home.  They then executed a warrant inside the apartment where they found several pounds of marijuana and drug trafficking tools such as a scale, packaging materials, and more.  The man initially appeared before Rhode Island District Court (6th District) and was ordered held without bail.  He and his family then retained Rhode Island Criminal Defense Lawyer, John L. Calcagni III, to defend him in this matter.
Case Result:
Attorney John L. Calcagni III and his team prepared a motion and supporting bail package for the man's release.  This highlighted the man's lack of criminal history, family ties to Rhode Island, citizenship, education and employment history, and weaknesses in the state's evidence.  Once before the Court for a bail hearing, Attorney John L. Calcagni III successfully persuaded the judge to release the man on $30,000 surety bail.
Bail Granted.
Rhode Island District Court (6th Division), Providence, RI
Garrahy Judicial Complex
One Dorrance Plaza
Providence, Rhode Island 02903-2719
Phone: 401-458-3480
Cities and Towns Prosecuted: Barrington, Bristol, Burrillville, Central Falls, Cumberland, East Providence, Pawtucket, Providence, Warren, and Woonsocket.