Charged with Multiple Gun Offenses in Charlestown RI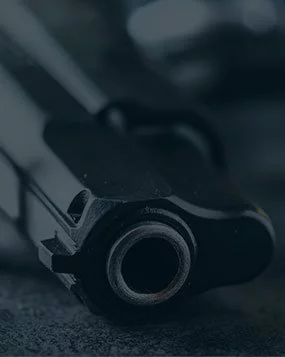 Criminal Charges:
Man charged in Charlestown, Washington County, Rhode Island District Court (2nd Division) for:
Possession of a Loaded Weapon in Vehicle in violation of R.I.G.L. § 11-47-51;
Deer Hunting Permitted Times, in violation of R.I.G.L. § 20-15-1(2);
Weapon Restrictions for Deer Hunting, in violation of R.I.G.L. § 20-15-1 (5);
Use of Artificial Light to Hunt Deer Prohibited (Jack Lighting), in violation of R.I.G.L. § 20-15-1 (7);
Hunting Along or Across Highway, in violation of R.I.G.L. § 20-13-9
Case Overview:
Department of Environmental Management (DEM) police were dispatched for a report of shots fired in a Charlestown neighborhood. Upon further investigation in the area, officers encountered a suspicious vehicle containing two individuals, traveling down a public backroad at a slow speed. Upon approaching the vehicle, the officers observed various hunting materials inside to include two rifles. Officers removed the individuals and seized the firearms, one of which was loaded. Police then released the men. Several weeks later, police mailed a summons to one of the men charging him in the Rhode Island District Court (2nd Division) with several misdemeanor hunting violations and one felony charge for possession of a loaded weapon in a vehicle. The man retained Rhode Island Criminal Defense Lawyer, John L. Calcagni III, and his team to defend this matter.
Case Result:
Dismissed. After his investigatory efforts, Attorney Calcagni prepared and filed a motion to dismiss and supporting memorandum. The motion argued that the criminal complaint charging the man was brought and filed within (30) days after the alleged date of commission, as required by law. Following a hearing and over the State's objections, the Court granted the Defense motion. As such, the Court ordered the criminal complaint to be dismissed for untimely prosecution.