Charged with Felony Possession of Cocaine – Probation Violations in Both District and Superior Courts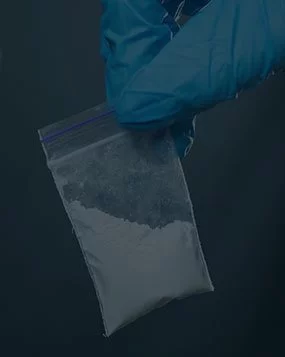 Criminal Charges:
Man arrested in Coventry, RI, and charged in Kent County, Rhode Island District Court (3rd Division) and Rhode Island District Court (Providence County) for:
Multiple Counts of Possessing a Controlled Substance, in violation of R.I.G.L. § 21-28-4.01(c)(2)(i)
Case Overview:
Rhode Island State Police Troopers conducted a motor vehicle stop for a seatbelt violation. Once the troopers approached the vehicle, they encountered two individuals in the front driver and passenger seats. During the identification process, troopers learned that the passenger had an active arrest warrant. As such, troopers asked the passenger to step out of from the vehicle. A pat down search revealed a container in the individual's pocket containing suspected narcotics. The troopers asked the driver to step out from the vehicle so it could be searched. This search revealed a small bag of cocaine in the side door compartment. Based on this discovery, the driver was arrested and charged with felony possession of cocaine. This charge also led to two probation violations against the man in both District and Superior Courts.
Case Result:
He retained Rhode Island Criminal Defense Attorney, John L. Calcagni III, to defend him in these three matters. Attorney Calcagni began to negotiate with the State, discussing the man's history, sobriety, and history of compliance with probation. After attending several hearings on the man's behalf, the violations were resolved with no additional punishment, resulting in the man's release from pretrial incarceration.
Case Continued on the Same Conditions with No Additional Punishment