Charged with Conspiracy to Falsify Records in United States District Court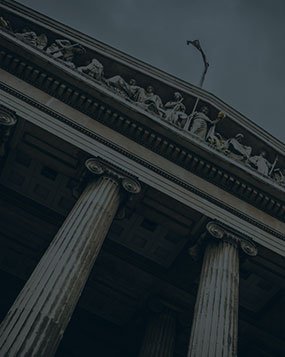 Criminal Charges:
Men charged in United States District Court for the District of Rhode Island, Providence, RI for Conspiracy to Falsify Records in violation of 18 U.S.C. § 371.
Case Overview:
The United States Department of Transportation and U.S. Attorney's Office for the District of Rhode Island investigated the owner of a tractor trailer trucking company for falsifying records related to truck drivers' logbooks.  The Federal Motor Carrier Safety Administration (FMCSA) promulgates safety regulations regarding the number of consecutive hours that commercial truck drivers can drive within a 24-hour period.  The safety regulations are designed to promote adequate sleep or rest for drivers in order to offset the risk of driver fatigue, which is the cause of many trucking accidents.  In this case, following the fatal accident by one of the company's drivers, the Department of Transportation conducted an audit of the company's driver logbooks.  These records, historically kept manually in writing, are now automated with equipment knowns as the Automated Onboard Electronic Devices that monitor the hours a vehicle is in operation, along with its GPS location and other data.  The owner of the company falsified these logs on thousands of occasions within a one-year period.  When questioned about the logbooks by DOT investigators, he provided them with the doctored logbooks that falsely represented compliance with the FMCSA driver time restrictions.  This led to him being criminally prosecuted by federal authorities.  He retained Federal Criminal Defense Lawyer, John L. Calcagni III, to defend him in this matter.
Case Result:
Probation for 3 years, 90 days home incarceration, 90 days home detention, and $1000 fine. After months of negotiations, Attorney Calcagni reached an agreement with federal authorities that called for the man to admit guilt to a single count of Conspiracy to Falsify Records in violation of 18 U.S.C. § 371.  At sentencing, the man faced a potential jail sentence, under the U.S. Sentencing Guidelines, of 18 to 24 months.  U.S. Probation advocated for an upward departure from these guidelines because the man's employee died in an accident that Probation believed was associated with driver fatigue and that the logbook for this driver was manipulated in advance of the accident reconstruction investigation.  The government advocated for 18 months of incarceration and a fine of $50,000.  Attorney John L. Calcagni III successfully opposed to upward departure, as sought by Probation, and the government's request for the heavy fine and jail sentence.  Attorney John L. Calcagni III cited the man's cooperation with authorities, lack of criminal history, liquidated trucking company, education, steady employment, remorse, and self-rehabilitation in support of his sentence recommendation.  In conclusion, the Court elected not to send the man to prison or to impose a heavy fine.  The man received a term of probation, 6 months of liberty restrictions at home, a $1000 fine.
United States District Court for the District of Rhode Island, Providence, RI
United States District Court for the District of Rhode Island
1 Exchange Terrace
Providence, RI 02903
Phone: 401-752-7200