Bail Granted for Alleged Subsequent Firearms Offender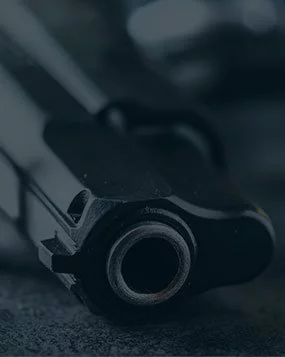 Police arrested a man based on a warrant for alleged firearms charges. Police previously executed a warrant at the home of the man's estranged spouse. Inside, they discovered a stolen firearm. Police arrested and charged the wife for this weapon. Some days later, police obtained a warrant for the husband's arrest based on this same discovery. Following the man's arrest by Taunton Police, he was transported to the Taunton Police Station.
There a Clerk-Magistrate from the Taunton District Court set the man's bail at the unaffordable amount of $25,000.00 cash. Unable to pay this bail, the man's wife retained Massachusetts Criminal Defense Lawyer, John L. Calcagni III, to defense her husband against the firearms charges in Taunton District Court. Attorney Calcagni appeared for the man's arraignment and opposed the Clerk-Magistrate's high bail request. He also opposed the District Attorney's high request of $10,000.00 cash.
The Commonwealth cited the man's criminal history for the bail request, to include prior jail sentences for firearms charges. Attorney Calcagni emphasized the age of the man's record, his responsibilities as a parent, gainful employment, and most importantly, the lack of connection between the seized firearm and the man. After all, the weapon was found in a home where the man did not reside and was not physically present when the search warrant of his estranged wife's home was executed. Persuaded by these facts, the court released the man on bail.