Assault and Battery on an Elderly Person: Dismissed and Sealed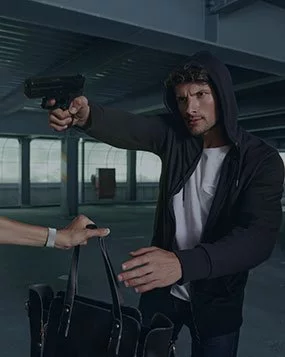 A middle aged man was criminally charged with Assault and Battery on an Elderly Person.   The charge stemmed from a report by a female passerby who informed police she saw the man push or strike an elderly man in his driveway.   The accused happened to be the son of the alleged victim, and the driveway in question happened to be in their driveway.   The accused male resided with his parents in their single family home.   
His elderly father had a road rage incident with another motorist as he was arriving home and pulling into his driveway.  The son walked outside and into the driveway to investigate the commotion he heard that consisted of loud voices, yelling and honking horns.   The father exited the car and walked toward his son.  
As he was about to walk in the opposite direction toward a motorist he accused of obstructing this driveway, his son grabbed him by the arm to prevent an altercation.   The father then pushed his son away or shrugged off his son's hand on his arm. 
A passerby, who had no knowledge of the background, parties or road rage incident, perceived the son's behavior as an unprovoked assault on his elderly father.  Based on the passerby's report, police responded to the family home and arrested the son, despite the father and son explaining what had really happened.   The man immediately retained Massachusetts Criminal Defense Attorney, John L. Calcagni III, to represent him in this matter.  
Attorney Calcagni and his team began to prepare for the son's defense by interviewing neighbors and other witnesses to the road rage incident.  The father also executed an affidavit in support of non-prosecution of the son and advocating for the dismissal of his charges.  After several court appearances and discussions with the District Attorney's Office, Attorney Calcagni successfully advocated for the dismissal of this case and charge against his client.   He then motioned the Court to seal the file related to this incident, forever removing it from the public record.