Assault and Battery with a Dangerous Weapon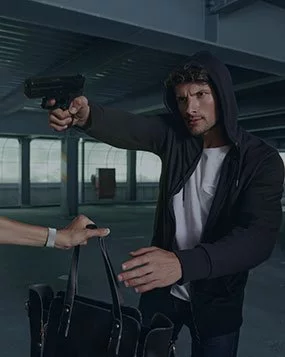 New Bedford Police arrested and charged a New Bedford man with Assault and Battery with a Dangerous Weapon. Police responded to St. Luke's hospital for a report of a man who had been attacked. His girlfriend, who drove him to the emergency room, described that they were sitting in a parked car with her in the front passenger's seat and him in the driver's seat. Two vehicles approached and blocked them in.
A man emerged from one the vehicles while holding a crowbar. He began violently swinging it at their vehicle, first smashing the windshield and then the driver side's window. The man with the crowbar than began striking her boyfriend in the head, face and body, thereby causing serious injuries. The attackers fled moments later. The man was left badly bleeding and falling in and out of consciousness. As a result, his girlfriend immediately took him to the emergency room. When police arrived, she both described and identified her boyfriend's attacker.
Police then sought a warrant for the New Bedford man's arrest. Upon learning of the warrant, he retained Massachusetts criminal defense lawyer, John L. Calcagni III, for criminal defense representation. Attorney Calcagni surrendered his client in New Bedford District Court, entered a plea of not guilty and secured the man's release on cash bail.
In the months that followed, Attorney Calcagni conducted a pretrial investigation that resulted in two sworn statements by the boyfriend and girlfriend each denying the New Bedford man's involvement in the attack and recanting their prior statements to police. Absent any other evidence to link the man to the attack, Attorney Calcagni successfully persuaded prosecutors to dismiss this case on the morning of trial.