Assault and Battery on a Household Member: Dismissed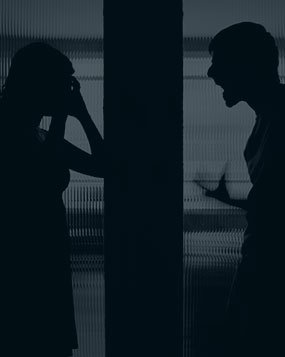 New Bedford Police received a report of a domestic disturbance. Upon arrival, they encountered a young woman with a large scratch on her face. Police photographed the injury as evidence. Police then interviewed the woman, who indicated her boyfriend punched her in the face. She planned to move out of the apartment with their children because of ongoing abuse by him against her in their relationship.
When the man got home, he discovered her packing her belongings. They began to argue, and when she attempted to leave, the man struck her in the side of her face from behind. When she turned around the man attempted to strike her again. The girlfriend successfully escaped to another section of the apartment and called 911. The man then fled out the front door before police arrived. He was ultimately charged in New Bedford District Court with assault and battery on a household member. The man hired Massachusetts Criminal Defense Attorney, John L. Calcagni III, to represent him in the case.
On the morning of trial, the girlfriend failed to appear to provide testimony against the man. Because of her absence, Massachusetts Domestic Violence Defense Attorney John L. Calcagni, III and his team successfully motioned the court to dismiss the case against the man for lack of prosecution.