Assault and Battery; Assault with a Dangerous Weapon; and Witness Intimidation: Dismissed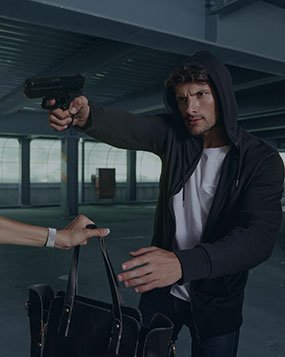 Serious domestic disturbance between husband and wife. Husband allegedly grabs wife by neck, throws her to floor, and punches her about the head and neck repeatedly. Husband then allegedly takes large kitchen knife and moves it over wife's body up and down multiple times in a stabbing motion.
As wife attempts to escape out front door, husband allegedly throws dining room chair striking her in the leg. As wife attempt to call 9-1-1, husband allegedly takes cell phone from her to prevent her from notifying police. Ultimately, the police are notified and husband is charged with Assault and Battery; 2 counts of Assault with a Dangerous Weapon (i.e. knife and chair); and Witness Intimidation.
RESULT: Successfully negotiated dismissal of all charges on the morning of trial.