Arrested with Drug Charges in Rhode Island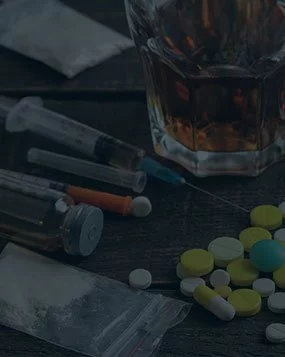 Criminal Charges:
Woman arrested by Drug Enforcement Agency and Charged in U.S. District Court for the District of Rhode Island located in Providence, RI for Conspiracy to Possess with Intent to Distribute 100 Grams or More of Heroin.
Case Overview:
The Drug Enforcement Agency (DEA), along with state and local law enforcement agencies, investigated a drug trafficking organization operating in Rhode Island. The organization imported into Rhode Island kilogram quantities of heroin using various mail services such as FedEx, UPS and the U.S. mail. The kilograms were then broken down, mixed with cutting agents and repackaged into small quantities for distribution. During the investigation, the DEA obtained a warrant to install surveillance camera in the organization's stash house. Agents also made several motor stops, yielding the discovery of several kilograms of heroin. Surveillance of the organization led to the identification and arrest of a female who worked for the organization. Her duties included receiving packages of drugs by mail, transporting these packages to the stash house, delivering drugs to customers, and recruiting others to rent apartments and register vehicles for the organization's members use. As time progressed, the woman was arrested, first in Massachusetts where she was caught red-handed with several hundred grams of heroin in her vehicle, and eventually, by DEA and charged in U.S. District Court for the District of Rhode Island for her larger role in the overall drug conspiracy. She retained Federal Drug Defense Lawyer, John L. Calcagni III, to defend her in these matters. Attorney Calcagni first filed a motion to suppress in Massachusetts, challenging the legality of the motor vehicle stop that led to the discovery of heroin in her trunk. Attorney Calcagni also worked tirelessly with members of the U.S. Attorney's Office in Rhode Island to reach a plea agreement in the woman's case. The agreement called for the dismissal of charges in Massachusetts and the woman's guilty plea in Rhode Island Federal Court to Conspiracy to Possess with Intent to Distribute 100 Grams or More of Heroin. The agreement also called for her responsibility of heroin at a quantity of at least 700 grams, but less than one kilogram.
Case Result:
3 years of supervised release (probation) with community service. Her U.S. Sentencing Guidelines provided for a recommended jail sentence of 46 – 57 months. At sentencing, Attorney Calcagni emphasized the woman's young age, single parenthood, mental health problems, steady employment (at a nursing home during COVID-19), acceptance of responsibility, remorse, post-arrest conduct, and more. Based on Attorney Calcagni's sentencing memo and related arguments, the Court accepted his sentencing recommendation of 3 years of supervised release (probation) and community service. The woman was not sentenced to serve any time in jail.