Arrested for Shoplifting in the Warwick Mall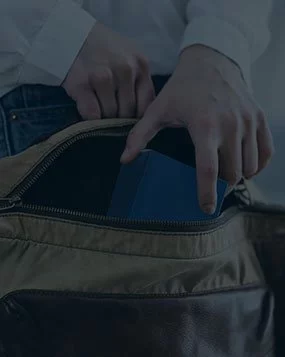 Criminal Charges:
Two woman charged in the Rhode Island District Court (3rd Division) Warwick, Rhode Island for Shoplifting.
Case Overview:
Loss Prevention Agents for the Macy's Department Store located in the Warwick Mall caught two young women attempting to shoplift various clothing.  Both women entered the store and carrying separate bags, concealed various merchandise.  As they attempted to exit the store without paying for the items, Loss Prevention Agents apprehended them and contacted Warwick Police.  Patrol officers arrived on scene and arrested the women, each charged with one count of Shoplifting.  The women, both Dominican Nationals aspiring to become U.S. Citizens, retained Rhode Island Shoplifting Lawyer, John L. Calcagni III, to defend them in this matter.  
Case Result:
Dismissed  and sealed. Attorney Calcagni, experienced with representing non-U.S. Citizens and sensitive to the immigration consequences of criminal dispositions, reached out to the prosecution on his clients' behalves.  He successfully negotiated to have each of the two matters dismissed in exchange for the women performing a number of hours of community service.  Each woman was required to perform a certain number of hours based on the retail value of the items shoplifted.  Once the community service was completed, Attorney Calcagni provided proof to the City of Warwick.  As a result, both cases were dismissed and have since been sealed from public record.  The women's prospects of applying for U.S. Residency and Citizenship will not be adversely impacted by this disposition.   
Rhode Island District Court (3rd Division)
Noel Judicial Complex
222 Quaker Lane
Warwick, Rhode Island 02886-0107
Phone: (401) 822-6750
Cities and Towns Prosecuted: Coventry, Cranston, East Greenwich, Foster, Johnston, Glocester, Lincoln, North Kingstown, North Providence, North Smithfield, Scituate, Smithfield, Warwick, West Greenwich, and West Warwick.